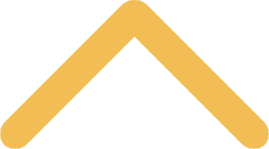 Advisors Do More Than Help Pick Classes
Most students pop into their advisor's office only when it's time to select the next semester's course load. But twice-yearly visits should be the minimum students meet with their advisors, as these professionals can help in many ways.
An advisor's main priority is helping students select the proper classes that will enable them to complete their degree. But sometimes they're stymied by students who are focused on checking boxes, or taking all of their required classes right way. Yet not every class needs to check a box, especially for students who haven't yet selected a major. "If you're undecided and all you take are required classes instead of sampling a few that you're simply interested in, it will be harder to decide what your major will be," says
Ann Hintz
, director of
academic advisement
. Advisors can be invaluable in this regard, helping students suss out what fields they might be interested in pursuing.
In addition to helping students select courses, advisors also discuss the goals students have for both their intended major and career, and can help ferret out useful opportunities for professional development and networking. They can also help students discern if, say, it's best to work a few years before going on to grad school, or what to do if they're struggling in their chosen major.
Advisors – all of whom are second-year, tenure-track professors – often act as guides as well. If students aren't sure where to go to find certain information or services, their advisors can steer them to the appropriate place, be it financial aid or career and student support. "Advisors offer so much more than course registration," says Hintz.
Indeed, it's your student's advisor who often is tapped to write letters of recommendation and serve as a job reference. But Hintz says if your student doesn't have a strong relationship with her advisor, that becomes much more challenging. Which is why Hintz recommends students drop in on their advisor more often than simply the mandated twice yearly to register for classes. One to three times per semester is ideal, she says, noting some students' advisors are professors they see frequently and know well. In those situations, fewer official meetings are fine.
DegreeWorks
One of the newer tools SNC has to help students plot out their college career is DegreeWorks, an electronic degree auditing system. Students can log into
DegreeWorks
from their Knightline account and instantly see their progression in terms of credits achieved and outstanding requirements. If they're considering switching majors, the program will show them which of their credits are applicable to their new major and what courses are still needed. The program contains other interesting functions, such as a GPA calculator that lets students perform a variety of calculations, such as determining what their final GPA might be and what grades they'd need to achieve in the future in order to reach a specific GPA by graduation day.