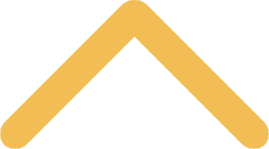 A Heartfelt Farewell
Dear SNC Parents and Friends:
This Mother's Day weekend is going to be even more special than usual at St. Norbert College.
The graduating seniors who constitute the class of 2017 will walk across stage and confidently on to their new lives at Commencement, which happens on Sunday, May 14. I know from experience – our graduation ceremony falls on Mother's Day about three years out of four – that lots and lots of proud moms will be thrilled to share their day with their grads!
The ceremony will be inside the new Mulva Family Fitness & Sports Center, the dramatically expanded and renovated old Schuldes complex, which will be dedicated two days earlier, on Friday the 12th.
The entire weekend is going to be especially poignant for Deb and me, because Commencement will bring to a close my final year as your president.  
At each Commencement our new grads invariably tell me how quickly their time at SNC has flown. Well, it's taken me a little longer than our students to reach the finish line—nine years instead of the usual four – but they are surely right about the time. It has absolutely galloped by. Wasn't it just yesterday that we were erecting the first piece of steel in the "new" library? Nope, turns out that was 2008. Fast-forward nine years and we are dedicating the last major building project in my near-decade, a fitness center that I predict will quickly become the student body's favorite place on campus.
It's been an honor and a privilege to preside over this wonderful institution – only the seventh president in its 119-year history. I've enjoyed seeing so many friends, parents and alums in this past year, as we've traveled around the country to say "Thanks!" for all you've done to put St. Norbert College in such an enviable position. And I'm looking forward to seeing many more of you come May 14!
Tom