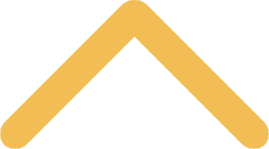 Sexual Health Is Always a Priority
One of the more challenging issues facing college students is sexual health. It's also a very important one. In 2015, the Centers for Disease Control & Prevention reported a record number of new cases of gonorrhea, chlamydia and syphilis in the United States. Specifically, there were more than 1.5 million new cases of chlamydia, nearly 400,000 new cases of gonorrhea and about 24,000 new cases of syphilis.
Chrystal Woller, SNC's new senior director of health services, says the area and state are not exempt from the proliferation of STIs, or sexually transmitted infections (the newer term for STDs, or sexually transmitted diseases). Previously health director for the City of De Pere Health Department, Woller says chlamydia is the number one reported STI in Wisconsin. "This is something people need to be aware of."
Young people have always been the most at-risk for contracting STIs. St. Norbert offers STI testing and treatment right on campus. Nurses are also available Monday through Friday; students can drop in and chat about any concerns free of charge. Referrals for counseling can be done, if necessary.
You may think that, as parents, there's little you can do regarding STIs. Your students are adults, and all of their health information is protected by confidentiality laws. Yet you can, and do, play an important role. "Parents are always a reference point, either by advice or example," says Woller, who recommends discussing the issue, even though that may be uncomfortable.
It's often easiest and most productive to dive right in by asking open-ended questions such as, "What are your values and beliefs regarding your sexual health?" Often asking one simple question like that gets the conversation flowing. You also need to be prepared to hear opinions that you may not agree with.  
"As parents, we assume our children are an extension of us, and they are to some extent," says Woller. "But we need to understand our children are adults and may have different values and beliefs. That's not to say our family values didn't influence theirs, but just that they might not be the exact same as ours."
So talk, listen and respect your students' thoughts on the topic, even if you don't always agree. Encourage them to consult a school nurse and/or be tested if they think they might have an STI. They can tell you if they go in or keep it private; as parents of legal adults, you will not be notified. This type of parental support is invaluable, and may be one of the most important things you can do for your students.