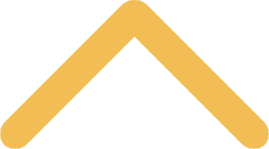 Summer Is for School
One of the biggest benefits of signing up for summer school is money: Tuition is about half of what students pay during the traditional school year. For summer 2017, that's $2,240 for a full course (four semester credits), or $560 per credit. St. Norbert offers roughly 50 general education courses each summer, spread across three sessions. In 2017, those run May 15-June 2, June 5-23 and June 26-July 28.
Housing is available.
Aaron Van Eperen '17 took two courses last summer, Introduction to Sociology and Sociology of Race & Ethnicity. Here's his take on the experience.
Why did you decide to take classes in the summer?
I am a history education major with a U.S. politics minor. I also have certifications in broadfield social studies and early adolescence-adolescence education. By taking summer classes, I was able to add the broadfield social studies certification, which will hopefully make me a more attractive candidate for jobs.

What did you like best about taking classes in the summer versus the school year?
One of the best things about taking a class over summer is that you have a lot less to focus on. During the school year, you are involved with extracurricular activities, as well as taking other classes. In the summer, all of those things weren't there so you could really focus on the classes you were taking.

Do you feel you learned more? 
I'm not sure if I would say I learned more, but I got a very in-depth knowledge of the material because I could focus my attention solely on that class.

Was the class/instruction different or better in any way? 
These classes were smaller, and if a professor is teaching a class over summer, they usually really care about the students and the content they are teaching.

Were there any negatives to summer school?
The only negative was that I had school work to do when I was used to being off and relaxing.

If students are considering this, what would your advice be?
My advice would be to definitely consider summer classes. They can really help to get you ahead so you can graduate early, take a lighter load in the fall/spring semester or allow you to add a second major, minor, etc. The classes are usually very interesting and the professors are invested.