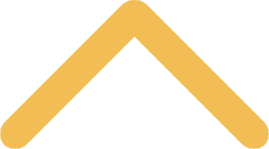 Take Your Best Shot(s)
In a day when Instagram and selfies rule, being able to take crisp, attractive photos is important. Good snaps are even more critical when you're capturing moments of an important life event, such as your student's first day on campus or graduation.
With that in mind, St. Norbert staff photographer John Devroy and Commencement portrait photographer Mimi Schroeder '87, owner of Turba-Schroeder Photography, share their top tips for when, where and how to take your best shots at iconic spots around campus.
Abbott Pennings statue
The marble statue of Pennings, the college's founding father, sits in an open area inside the Mulva Library, near its front and rear entrances. Devroy says there's no need to worry about the lighting here, or about posing with the statue. "The college encourages students and parents alike to take pictures with the statue," he says, noting SNC even places a small platform next to it at important times of the year, such as Convocation and Commencement.
Fox River
Check out the river in the early evening, says Devroy. "The water can be as calm as a pane of glass in the evening, so there will be some brilliant reflections of the campus buildings in the water." For sunset shots over the river, Devroy recommends shooting the campus from the De Pere bridge or the public boat landing across the river. Standing behind the Campus Center in the early morning gives you the best vantage point for capturing a splendid sunrise. Schroeder says photos taken by the weeping willows lining the river can be pretty as well. The trees are behind Madelaine-Lorraine and Burke residence halls, and near the gazebo next to the Campus Center. "You can also shoot along the shoreline with the river trailing out behind your subject," she says.

Main Hall
This 1903 red stone building, one of the college's earliest structures, is a top photo locale favored by parents and students. Because it faces west, it is shady in the morning, then catches the setting sun. So take pix here in the morning if the day is sunny. If you can only make it during the afternoon, Devroy says to experiment to see where the light is most favorable. 

SNC Arch
The school's 1,400-pound, wrought-iron arch, which nicely frames Main Hall, is another popular spot for photos. Since it also faces west, head here before noon for your photo shoot.

St. Norbert statue
Devroy says spring is the season to snap pix next to the statue of St. Norbert, located behind Bemis Hall. "The statue is surrounded by crabapple trees that are absolutely stunning in the spring when they are in full bloom."

"The Conversion" sculpture
The college's new 16-foot sculpture depicting Norbert of Xanten's conversion, set at the corner of Reid and Third streets, is likely to become a favorite photographic background. Devroy says this new campus landmark is especially beautiful when silhouetted against the sky at sunset.

A note about Commencement
Commencement this year is in the new Mulva Family Fitness & Sports Center. College photographers take free photos of each graduate being congratulated by President Brian Bruess '90; the photos are mailed in early June. You can also take photos of your own. Head to the left of the stage, and ushers will help you get positioned for a good shot. But unless you're a pro, Schroeder advises staying in your seat. "Capture the candid moments before and after the ceremony," she says. "Then enjoy the milestone moment and leave the rest to the professionals."