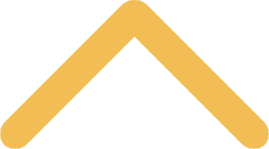 Faith Development Opportunities Abound
St. Norbert is a faith-based institution, and as such works to foster students' spiritual development as well as their intellectual and personal growth. Here are just a few of the many ways in which students can practice and deepen their faith and spirituality while on campus, no matter their faith tradition or background.
Chaplains
Four chaplains are always on campus. Three are Norbertine chaplains – the Rev. Andrew Ciferni, the Rev. Michael Brennan and the Rev. Jay Fostner – while the fourth, Derek Elkins, is our Protestant chaplain. The men have typical ministerial duties, such as presiding at liturgies and hearing confessions. Ciferni also teaches. But their ubiquitous presence around campus and at school events means easy accessibility for students. "Students see them in the cafeteria, at hockey games, at football games," Murphy says. "They're very available to students. It's just a matter of students asking." And the students do, she says.

Our Lady's Grotto
This new space next to the Mary Minahan McCormick (MMM) res hall, tucked into a small hillside facing the De Pere bridge, is already popular with students and staff. The grotto features a Marian statue and candles, and is linked via a small walkway to SNC's new meditation garden. "Student response to the grotto has been everything we hoped for and more," says Julie Massey, associate vice president for mission and student Affairs. "The setting itself really evokes the spirit of contemplation and prayer, and people are really moved by it. We're running through candles faster than we ever thought we would. What an exciting problem to have!"

Emmaus Center/Global Connections
The Emmaus Center works to enhance the spiritual development of all. Most Emmaus Center events are led by, and aimed at, students from a variety of faith backgrounds. A prayer space on the third floor of the Mulva Library gives Muslim members of the community a place to gather for worship. In addition, St. Norbert is home to a variety of faculty and staff from other faith traditions and spiritual paths who are happy to connect with students
Morning Prayer and Mass 
Monday, Wednesday, Friday, the school day begins with an opportunity to share an experience of common prayer at Old. St. Joe's. And, of course, our on-campus church – home of the first college parish in the United States – offers a full Mass schedule and rich parish life.
Prayer Vessels 
This year, six prayer vessels are scattered around campus – baskets in the Todd Wehr Hall reflection space, Mulva Library reflection lounge, Campus Center Reflection Lounge, Main Hall and Mulva Fitness Center, and a carpenter's tool chest in Old St. Joe's Church. Each container holds a pad of paper and pen. Students are encouraged to leave a prayer request; all requests are prayed for by a group of SNC staff. 
The Year of The Saint John's Bible
St. Norbert received a special gift last month: A portion of the Heritage Edition of The Saint John's Bible, which will be on display throughout the year. In 1998, Saint John's Abbey and the University of Collegeville, Minn., commissioned Donald Jackson to create a handwritten, illuminated version of The Saint John's Bible. Jackson is senior scribe to Her Majesty Queen Elizabeth II; the commission was the first such commission by a Benedictine monastery in more than 500 years. Considered a priceless masterpiece when it was finished 13 years later, it is housed at Saint John's.

To allow more people to see this magnificent work, Saint John's also commissioned the creation of a Heritage Edition – a full-size, limited, signed and numbered fine-art edition of the original Bible. Nearly 300 Heritage Editions were printed, valued at $165,000 apiece. A work of art as well, St. Norbert received the Gospels & Acts volume of one of the Heritage Editions on loan through March 2019. The college also received five framed, full-scale illuminations from other volumes. The volume and illuminations will be moved around campus so everyone has a chance to see them, says Massey. In addition, the works will be brought to certain classrooms. In September, they will be placed in the Bush Art Center's Baer Gallery as part of the gallery's main exhibit. Read more at Year With The Saint John's Bible Begins With a Blessing. 
Ashes on the Mall 
No student ever need miss receiving ashes on Ash Wednesday (above) due to classes or other obligations. That's because the college offers ashes at three spots around campus, both in the morning and afternoon, on Ash Wednesday. Typically, several hundred students take advantage of this, says Sandy Murphy, director of the Emmaus Center. And, of course, ashes are distributed at each Mass, too.
Canons on the Run
New this school year: the biweekly podcast "Canons on the Run," hosted by Frater Jordan Neeck '11 and Frater Johnathan Turba. The two Norbertines-in-formation are avid runners – hence the podcast's name – and often train together from their current base at the St. Norbert Abbey. During their runs, the two discuss spiritual topics and ponder their life as seminarians. Now, they regularly share some of their insights and experiences via "Canons on the Run." Past podcast topics include the challenge of community life; the Scripture call to regular rest, which can be viewed as lazy in our culture; and how to view all of life as a gift, even during challenging times. Read more at A Running Saga of Religious Life.