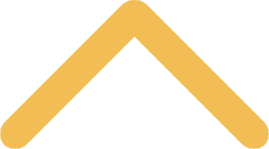 An Invitation to All
Robert Pyne, senior director of community engagement, directs the work of St. Norbert's Norman Miller Center for Peace, Justice & Public Understanding. He also teaches several classes within SNC's peace and justice minor. Here, Pyne discusses the importance of welcoming others, no matter their country of origin.

"Where are you from?" First-year students at St. Norbert College may tire of hearing that question from everyone they meet, but they ask it of each other, too. Hometowns are a natural place to begin when getting acquainted. 

Last January, when I visited Åmål, De Pere's sister city in Sweden, I met a high school teacher whose accent told me she was clearly American. "Where are you from?" I asked. It turned out that she was from Moosic, the little town in Pennsylvania where my mother was born. I had never met anyone from my mom's hometown, and I would never have expected to do so in Sweden. That chance meeting brought a nice connection to home, to my people. 

It was especially poignant because I was in Åmål, a town of 12,000, to learn more about their recent acceptance of 2,000 or more refugees. At St. Norbert we like to talk about "radical hospitality." Our sister city was living it. 

I met teenagers who had made arduous journeys from Syria, Iraq, Afghanistan and Pakistan. One young woman told me of arriving on a Greek beach in a crowded raft. Two boys spoke of using their family's savings to cross borders in the trunk of a smuggler's car. Many had arrived in Sweden alone, their family members strewn across the Middle East and Europe like debris from a storm. 

"Where are you from?" In the U.S., those with accents recognize that the seemingly benign question may mask a different motive. Often, what the questioner really wants to know is, "Do you belong here? And if not, are you planning to go back?" A student in my class recently told me that even friends sometimes introduce her by saying, "She's from Tanzania, but she plans to go back." 

Very few Swedes asked their new neighbors if they were going back. They knew it was impossible, but they also didn't want them to leave. Their influx of refugees was widely regarded as a chance to revitalize the community and its economy. Likewise, the young people I met – individuals with diverse and sometimes horrific personal stories – now saw themselves simply as Swedes, sharing hope for the future in a country that had made them feel at home.

I hope our country can be as welcoming, but I'll close this note with something a little more manageable. We want St. Norbert College to be a place where the question, "Where are you from?" is never a threat, but always an invitation. Regardless of where our students are from, or how they have journeyed, they should feel safe here, and they should feel at home. Let us know how we're doing.