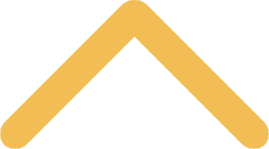 Studying 'Abroad' in D.C.
St. Norbert offers students a Washington Semester program, held at the American University in Washington, D.C. Participating students select one of nine focus areas of study, including justice and law, global economics and business, and public health. During this domestic semester abroad, students meet professionals, practitioners and academics who are leaders and experts in their fields, affording them valuable job experiences and networking opportunities. 

Ayad Al-Shakhly '18 is a past participant who selected foreign policy as his focus. Here, he shares his experience.

One day, my advisor suggested I give the Washington Semester program some consideration. Maybe she wanted me to see what opportunities the most powerful city in the world had. Maybe she knew my political science major needed me to branch outside the often-quiet Green Bay to understand the scope of the chaotic world. Whatever her reasoning was, I am glad I committed to it. 

Applying was not hard since the staff at St. Norbert was helpful. I would be studying at the American University and attending lectures at prestigious and international organizations. The program also ensures everyone has an internship. I applied for an internship with Sen. Ron Johnson before I left campus because I thought it would be cool to work for the senator of my home state. Shortly after sending my resume and having a phone interview, I got the internship.

My dorm had students from all over the world, but mainly Germany. I explored the city with my new friends and learned how the world has many perspectives that I would have never been exposed to in Green Bay. Reading all the books about politics and the world, like I had done on campus, was not comparable to actually making friends from those different places and getting the information from the source. 

During the semester, one of the things I did was participate in mock debates at the State Department, where my classmates had to pretend to be representatives from other countries. Learning how to talk properly (and how to listen) was as important as putting on a suit and tie for work. I also learned that If you don't have charisma or "soft skills," you will need to acquire them through your internship (answering phone calls, giving tours, etc.).

I had to be professional wherever I went in that city. Getting used to being in a suit and tie every day took a little time. It seemed like everyone in that city had a business card, so I mimicked them, passing my card around when I needed to network.

I learned so much about the U.S. government and how the world works during my semester in Washington, D.C. I'm grateful for the experience because if I hadn't seen how political systems work with my own eyes, all I would have to go off of are the grumpy comments on Facebook. I also didn't mind working and studying from morning to night because I felt like it was important. Plus, my friends and I still had time to explore the parks, embassies and restaurants from all over the world. After my semester in D.C., I know there are a lot of jobs and opportunities when I finally finish my degree and return there.