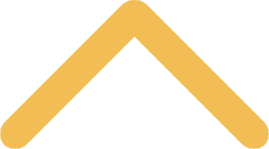 St. Norbert Men's Basketball Tour of Italy
Gary Grzesk, Men's Basketball Coach

The St. Norbert Men's basketball team went 3-0 in games on May 17, 18 and 20.  It's an unusual time for St. Norbert basketball, but the circumstances were unusual, as well.

The team was on a 10-day trip to Italy. The NCAA allows teams to travel abroad once every three years,  and it takes us all three years to fundraise for it – mainly through our annual steak fry. We're fortunate to live in such a great community, where we receive tremendous support from fans, alumni and businesses. (This year, Festival Foods and The Marq Banquet & Catering sponsored the entire meal, allowing us to raise more money than ever before.)

Every player who stays in the basketball program eventually is able to experience one of these trips, which are very unusual for Division III schools. Even more unusual is the level of funding support provided: We were able to cover nearly the entire cost for the players and coaches.

Our "St. Norbert travel team" for this trip included all 15 returning players, our manager, three assistant coaches, and Father Jim Baraniak. We also extended an invitation to fans, alums, family and friends to tour with the team, and the response was amazing: seventy-two people joined us.

I had a few goals for the trip: to use the 10 practices we were allowed to improve our team and individual skills for the upcoming season; to evaluate all the players on their performance during the practices and games; to develop team chemistry through the shared journey; and to provide a unique educational and cultural experience.

We departed campus the morning of May 14th, flying into Milan before continuing on to the quaint resort town of Montecatini. The next five days were spent exploring Montecatini and the surrounding cities of Lucca, Pisa, Florence and Siena, then the hills of Tuscany.

We played our three games during this span. Before each game, you could see the pride our players felt during our national anthem. It feels much different hearing it played on foreign soil!

We were fortunate to win all three games, despite having to adjust to the slightly different rules of the international game.

The local basketball club had a huge reception for us after our game. We were treated wonderfully, with a lot of eating, socializing and singing. The club is located in what they call "Chocolate Valley." Lucky us: The mayor of the city and the coach of the club presented us with a 6 x 3-foot platter of chocolate. It took two people just to carry it to the bus! (I'm not sure any of the chocolate made it back to the States!)

Basketball has a way of knocking down barriers. After our final game, the players from both teams exchanged jerseys and took pictures. There were also a number of very young kids who played for the club team who took pictures with our team. Our players must have felt like LeBron James or Kevin Durant. Some of the young Italian kids spoke enough English to hear messages of teamwork, hard work and sacrifice in order to become successful on the court and in life. As a coach, I couldn't have been more proud of the way our players represented themselves, their families, St. Norbert and our country.

We loaded up the bus one last time and headed to Rome. On the way there, we stopped at a rest stop where we ran into about 500 Juventus football fans. Juventus was playing Napoli that night for the Italian Cup. Needless to say, they were very passionate about their team and it showed during our brief encounter!

We stayed in Rome three nights. The team was able to see St. Peter's Basilica, the Sistine Chapel, the Colosseum, Trevi Fountain and so much more. In St. Peter's Basilica, a good number of our party were able to take a group photo in front of the statue of St. Norbert. Several players ran into Mike Holmgren (former coach of the Packers), who was taking a tour there at the same time!

Since we returned from the trip, people have asked me, "What was the best part?" My answers haven't been basketball-related. The bonding and educational experience; those are the things that the kids on the team and entire group will remember for the rest of their lives.

We've begun to talk about the next trip – Spain in May of 2015.  Any takers?
>>Back to UKnighted summer 2012