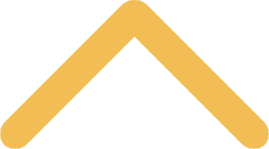 Athletes and Academics: A Parent's View
by Timothy Hull
As a parent of two college student-athletes, I can suggest some ways you can help foster your own student-athlete's success in both academics and athletics at St. Norbert College.  

First and foremost, support your child! Listening to your student-athlete talk about his or her day-to-day activities and offering advice when asked is a key success factor. In college, your child is an adult and should be treated as such, but keeping a regular line of communication open is vital to success in both academics and athletics. You can't be there to "kiss it and make it better," as they have to become more accountable for their decisions, good or bad. You have to trust your student-athlete to utilize the skills and lessons learned in their earlier years, such as planning and time management. But you should regularly convey that you are there for them, that you have their back and that you are available to guide and provide advice as required.

Second, remember that academics are the primary reason for going to college. Although the phrase "the student comes first in the term student-athlete" is a cliché, it is also absolutely true. Athletics are an extremely good way for students to become part of the college experience and work within the team atmosphere, but they are secondary to academics. Ask about what your student is learning and what he or she likes (or doesn't like) about their classes or instructors. Discuss how academics relate to "real life" experiences and future career plans. 

Third, become involved in your student-athlete's sport: 
Attend games, matches, meets.
Volunteer for the team in various capacities such as helping to plan alumni games or signing up to provide food or drinks for travel games.
Interact with the other parents and your student's teammates.
Set up extended family trips to have multiple family members come to see your athlete's special events, such as Senior Day. 
These three practices – providing general support/guidance, emphasizing academics and getting involved with your student-athlete's sport – have helped my student-athletes succeed and have created wonderful memories for me as a proud parent.
>> Back to UKnighted Summer 2013