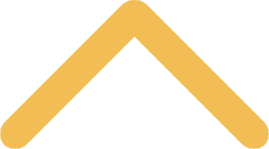 A Note from President Kunkel
Dear SNC parents and friends:
While we're focused on making your student's arrival on campus in a few short days a memorable event, we're also thinking ahead to mid-September. There are some exciting events coming up that we wanted to let you know about now so that you can put them on your calendar!

This year's Family Weekend will be Sept. 20-22, and smack in the middle – on Saturday, Sept. 21 – is our fifth annual SNC Day.
SNC Day has quickly become one of our biggest and best traditions, with upwards of 20,000 people coming to campus in a festive open house. SNC Day is a very family-friendly gathering that is part party, part concert, part picnic and part alumni reunion. And almost all the activities are free of charge.
There will be three music stages, food, children's activities, Segway tours, horse-drawn wagon rides, lectures, an international marketplace, and art and craft vendors. A trolley will transport folks to and from Schneider Stadium for free admission to the SNC-Ripon football game. We'll also be showcasing our newest facilities – Dudley Birder Hall, the Cassandra Voss Women's Center and the Mulva Library lower level. 
We'll also host the second annual Don Schneider Memorial Challenge Run that morning at 9. This 5K run, which honors our longtime friend and avid runner Don Schneider, will include some challenging obstacles. Top finishers will get medals and all participants will receive a commemorative long-sleeve T-shirt.
The evening before, to kick off Family Weekend, is our Family Chili Dinner. On Saturday we'll have an "Alumni and Families" tailgate before the big game, and afterward there will be a family Mass at Old St. Joseph Church.
Then, on Sunday, we'll host a legacy-family brunch.
More details on all the fun will be forthcoming soon. For now, mark your calendars – and we'll see you in September!
Tom

>> Back to UKnighted Summer 2013