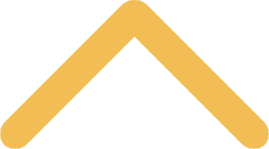 Study Abroad 101 … for Parents!
Is your son or daughter considering studying abroad for a semester? If so, like most parents, you probably have a wide range of questions. The Study Abroad Office at St. Norbert College serves as a resource for students planning to study abroad, as well as for their parents. Welcome to Study Abroad 101!
Each year, about 150 SNC students spend a semester or more abroad. 33% of the SNC Class of 2013 studied abroad, compared to the national average of less that 4% of all students. We offer more than 75 programs in 29 countries, and ensure that the chosen program will satisfy major, minor and/or general education requirements for your student.
If your son or daughter is majoring in international business and language studies, international studies, modern languages and literature or business administration with a global concentration, he or she is required to study abroad for a semester. However, the majority of our students who study abroad are not required to do so.
Over the past 10 years, 70% of our students took their coursework in English. In addition to programs in English-speaking countries such as the UK, Ireland, Australia and New Zealand, they are able to take their classes in English in non-English-speaking countries such as the Czech Republic, Italy and the Netherlands.
Typically, we recommend that students study abroad during the first or second semester of their junior year. However, we are seeing more students go as early as second semester of their sophomore year, and as late as second semester of their senior year. The minimum GPA requirement is 2.5, although some programs require a GPA as high as 3.0. The deadlines for submission of study abroad applications are Oct. 1 for the spring semester and March 1 for the fall semester.
SNC strongly encourages every student to study abroad, and therefore allows the entire financial aid package (to include SNC scholarships) to be applied toward the cost of the program for one semester. Students are typically charged SNC tuition and room charges. If a meal plan is included in their program, they will be charged for the average SNC meal plan.
A $400 administrative fee is also charged to the student's account at the time of normal billing. This fee will cover a comprehensive study-abroad health insurance plan through HTH, extensive pre-departure and reentry programming, and a sash with the flag of the country where the student studied to be worn with the cap and gown at Commencement.
We have an extensive library of information in the Study Abroad Office, located on the 3rd floor of the Bemis International Center. This includes program evaluations completed by each student as they return from their semester abroad. Our Study Abroad website,
www.snc.edu/studyabroad
, has comprehensive information about all of our programs, as well as abundant resources. Be sure to check out the section "For Parents" in the left column of the homepage.
We encourage students to plan their study abroad semester early in their time here at St. Norbert College, and look forward to meeting with your son or daughter in the near future.
Rosemary Sands
Director of Study Abroad 
Joyce Tullbane
Assoc. Director of Study Abroad 
>> Back to UKnighted Summer 2013