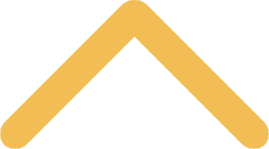 New Bikes Help Students Get Around
This fall, our students will find a small fleet of four dark cobalt bicycles with snazzy neon-green tires on campus. Purchased by St. Norbert College's campus safety and parking offices, students can borrow one of these Thruster "fixie" bikes for use on campus and around town. (Your kids probably know what a "fixie" is, but just in case you don't, it's a fixed-gear or single-speed bike that doesn't have the ability to freewheel or coast.)
Here's how the environmentally-friendly program works:
Students who wish to borrow a bike can grab any available bicycle from a rack. If they plan to peddle to an off-campus destination, they'll need to leave their ID with Campus Safety in exchange for a bike lock to be used at their destination. Once back on campus, they can leave the bike at any of the dozen or so bike racks scattered around campus, then retrieve their ID. There are no time constraints or limitations on how long a student can use a bike.
"The program is unique in that the bikes are left unsecured in campus racks," says Jill Hofer '88, Campus Safety office coordinator. "The use of a bike is on the honor system." 
If biking to a destination isn't practical, students at St. Norbert benefit from two other convenient options for getting around town. Under SNC's Car Sharing program, students can rent one of two Nissan Altimas on campus. 
Students must be 18 or older and have a credit card and valid driver's license. To rent a car, students must first sign up for a Car Share membership online. Then, when they wish to use a car, they'll reserve it online, paying for an hourly, daily or overnight rental. Standard rate plan fees include fuel, insurance and state-required liability protection. The cars are parked in Lot 6 next to the Mulva Library.
Students also may ride free on any Green Bay Metro bus route simply by showing their SNC ID to the bus driver. The bus stops on campus near the Bemis International Center every hour.