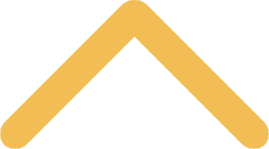 Making the Most of Family Weekend
Family Weekend, Sept. 12-14, is a great chance to immerse yourself in your student's world of St. Norbert – visiting her dorm room, now all tricked out; seeing his class buildings; attending Mass at Old St. Joe's; getting coffee at Ed's or Luna. The staple activities of Family Weekend are a Friday welcome reception; a Saturday football game, Mass and parent social; and a Sunday brunch. But that's far from all there is to do.

SNC Day coincides with our Family Weekend. Held all day Saturday, it's a jam-packed event that showcases the best of St. Norbert to students and their families, alumni and the community. Activities run the gamut from barbershop and reggae music to horse-drawn wagon rides, trivia games, Jazzercise demos and games for kids. 

SNC parents Jim '75 and Jackie Frett have been attending Family Weekend for many years now, as all four of their children went to, or attend, St. Norbert. The youngest, Nicholas Frett, will be a senior this fall. The couple say they enjoy the weekend's numerous, diverse activities, such as boat rides on the Fox River and the 5K Don Schneider Memorial Challenge Run. 

They also appreciate the chance to meet their children's friends and the friends' parents. In fact, Jim says the one not-to-miss event is the Parents Association continental breakfast, held Saturday at 9 a.m. "It's a really good way to meet other parents, plus get any questions answered that you have."

To plan an itinerary that works for you and your student, first check out this event schedule. Then see what your student wants to share with you, noting what you're hoping to see or experience as well. Ideally, you'll be able to create a schedule that works for everyone. 
Don't be surprised or dismayed if your student wants some time to hang out with friends during the weekend, or even to be alone. This is normal! Some students even prefer to create their own version of Family Weekend, perhaps giving you a tour of campus and then taking you to a favorite café, or maybe requesting a trip to the mall or grocery store. That's okay, too. The important thing is to experience St. Norbert and its environs with your student, no matter what form it takes. 
"We did the boat ride [on the Fox River] by ourselves, because our children were not interested at all," says Jackie. "And we never hung out with them after dinner," adds Jim, noting their kids wanted to be with friends at the end of the day. But that still left plenty of time to be together.
Says Jim: "Family Weekend is a great chance to see your child and meet their roommates. That's the biggest thing. And just seeing what they've been up to."