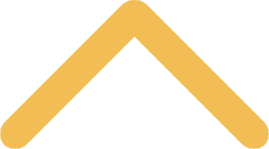 Top Dorm-Room Necessities
The average college student (and parents!) will spend $916.48 on dorm-room furniture, school supplies, electronics and more this year, according to the National Retail Federation's 2014 Back-to-College Survey. That's a lot of money. So we think it's important that your student arrives on campus with items that the old pros – current college students – say are things you can't survive without in a Home Sweet Dorm. Here are 10 of them, in no particular order:
Small Fridge. Most students snack, and often regularly eat one or more meals per day in their room. Buy the largest mini-fridge allowable (4 cubic feet), as they perform better than the smaller ones. Bonus: they hold more food! Some even sport doors that double as dry-erase boards.
Storage Bins. You never realize quite how compact dorm rooms are until you start unloading your student's belongings. Storage bins, containers and racks can add an impressive amount of space. Long, flat containers work well under beds that aren't lofted; columnar racks with slide-out drawers are good for tight corners. Trunks or ottomans can hold bulky items and double as seating.
Alarm Clock. You'd think cell phones would negate the need for an alarm clock, but not so. "A cell phone lying a foot away from your pillowcase is far too easy to keep silencing when you're tired," says Amy Mrotek '16. "An actual alarm clock set somewhere where you need to physically get out of bed to turn it off does wonders waking you up on time."
Hard-drive Back-Up. Laptop salespeople encourage you to purchase an extended-care warranty for your student's laptop, since college students are known to ruin theirs in any number of creative ways. But, advises Mrotek, that means you should make sure your student is also backing up her hard drive in some way (external hard drive, cloud storage, etc.).
Power Strips and Plug Adaptors. Many res halls were built before the high-tech era, when few outlets were needed. These items help ensure your student will stay plugged in to our gadget-laden world.
Shower Shoes. No explanation necessary.
Shower Tote. Your student can easily carry his or her toiletries down to the shower in these handy carriers. To save money, make your own using a 5-quart ice cream pail.
Febreze. Today's students love Febreze. They use it to freshen clothes, carpeting, bedding and the like. Some male students admit spritzing it over themselves when they wake up too late to shower before class. (Yikes!)
Foam Mattress Topper. Your dorm-room mattress may not be dialed to the same sleep number 

you're used to at home. An inexpensive foam topper, says Mrotek, can do wonders.

Fan. Small dorm rooms can become a bit stuffy when those inevitable early-fall heat waves
arrive. Fans = relief.
See the full list of recommended items courtesy of Residential Education and Housing.