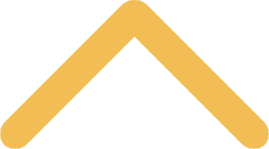 A Warm Welcome From President Kunkel
Dear SNC parents and friends:

I hope you are enjoying this fine summer. Here in De Pere it has been a most pleasant season, nice enough (well, almost!) to relegate our unrelenting last winter to a distant memory.
Yet even as we relish the warm weather and summer-blue skies, we know we are only weeks away from move-in day for our incoming first-year students, who in short order will be joined by our returning students. 

Given that reality, this issue of the newsletter is particularly timely. It's full of "news you can use" about life in college residence halls. What do your students need? Maybe more important, what can they leave at home? How do they put a personal stamp on their dorm room? How do they get along with roommates who, until move-in day, may be veritable strangers?

Developing such coping skills is one of the first lessons any college student learns, but it is among the most important and enduring.

This will be my seventh move-in at St. Norbert. And when the first-year students and their anxious parents drive up, they will again be met by "Kunkel's Krew" – a ragtag, but eager, band of volunteers from the staff, faculty and student body who will help get all those "must-haves" up into the room. (I know it's just my imagination, but I swear some of these new students have concrete blocks packed into those suitcases and duffel bags!)

Which reminds me of a statistical conundrum I often ponder as, laden as a pack mule, I am huffing and puffing up those flights of stairs at Mad-Lor or Sensenbrenner: How is it that 100 percent of our students live on the top floor?

See you around campus!
Tom