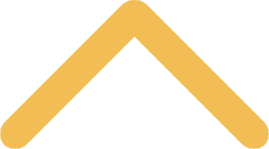 Mark Your Calendar
At colleges and universities across the nation, the start of a new academic year means one thing: Family Weekend. aka Parents' Weekend, it's a time for parents and other loved ones to visit their student and immerse themselves in his world. Here at St. Norbert, our Family Weekend celebration includes SNC Day, a special event targeted to showcase the college to not only all of you parents, but the community as well. Here's how it works.
Family Weekend kicks off Friday night, Sept. 18, with an artist talk and gallery reception. A bonus this year: our Cassandra Voss Center is sponsoring a concert by Street Corner Symphony, an award-winning, six-man a capella group that sings a wide variety of music spanning many genres.
On Saturday, our seventh annual SNC Day takes over. A free event crammed with activities, it technically starts at 10 a.m. But come earlier; the Don Schneider Memorial 5K Challenge Run starts at 9:30, and the course features several obstacles, including not-too-difficult ones for kids ages 6 to 10. During the official open house-type event, you'll be able to take a Segway tour of the campus and surrounding area (yes, you get to cross the Claude Allouez bridge!), attend mini-lectures by our profs, drop in at our four music stages, hop on a trolley rolling along to Schneider Stadium (where you can catch a soccer game) and take a boat ride on the Fox River.
You'll also have a chance to check out St. Norbert's new Gehl-Mulva Science Center, along with our other campus buildings. And since SNC Day falls on Sept. 19, the Worldwide Day of Play ‒ an annual event created to encourage kids and their parents to play, especially outside ‒ we'll be offering a lot of games and interactive activities for kids, like a scavenger hunt, hands-on chemistry session and the chance to shoot a hockey puck with the students on our men's and women's hockey teams. The day winds down at 5 p.m., with a special Family Mass at Old St. Joe's. 
On Sunday, join your student at Ruth's Marketplace for brunch. Before you head back home, don't forget to give your student a great big hug. Those are appreciated more than you know.
NOTE: This year, the Green Bay Packers will be playing the Seattle Seahawks at home on Sunday, Sept. 20, at 7:30 p.m. Because of this, area hotel rooms may fill fast, so book early.