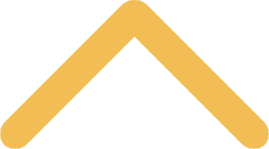 Ch-Ch-Changes
It wouldn't be a new school year if we didn't have some exciting changes to unveil. Here's what we've got in store for your students this year.
A New Face at the College Parish. The Rev. James Neilson, O.Praem., '88, aka Father Jim, is no stranger to SNC, having graduated summa cum laude in art education in 1988. Five years later, in 1993, Neilson was ordained a Norbertine, and he's been back on campus ever since, working the studio and classroom. In 2000, Neilson earned his M.F.A. in three-dimensional mixed-media sculpture; his artwork has won numerous awards. As parish administrator, one of his hopes is to reinvigorate a devotion to St. Joseph, including discussions about the dignity of human labor, gender and parenthood, adoption and family. He'll also continue to teach art part-time. Fun fact: As one of eight men named James when he arrived at St. Norbert Abbey, he adopted the Irish version of his first name, Seamus. So call him Father Jim or Father Seamus. Your choice. He'll happily answer to both.


A New Class Schedule. Starting this fall, all four-credit classes at SNC will meet for 180 minutes weekly. Courses will be grouped into either three 60-minute sessions per week or two 90-minute sessions. The schedule tweak creates a second block of free time during the week, which faculty can use for their scholarly work.


A New Sacred Hour. Previously a weekly hour set aside for common prayer, this year Sacred Hour has morphed into Morning Prayer, a shorter, twice-weekly gathering. Slated for Tuesday and Thursday mornings during the semester from 8:10-8:25 a.m., Morning Prayer will consist of Scripture, preaching, quiet reflection time and shared prayers. We hope gathering together more frequently will strengthen the communio experience so important at St. Norbert.


A New Academic Division. Where once there was the Division of Humanities and Fine Arts, there is now the Division of Humanities and the Division of Visual and Performing Arts. (The college's other two academic divisions are Natural Sciences and Social Sciences. Outside these divisions, our undergraduates also study in our Schneider School of Business and Economics and the Center for Global Education.)


A New Laptop Requirement. Starting this fall, all SNC students must have laptops to help enrich their learning experience. For those who might find this requirement problematic, aid is available.