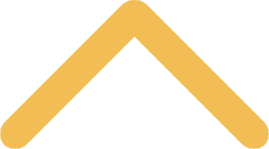 There's No Place Like Home
If your student fears homesickness will strike the minute the family van goes rumbling home without him, you can assure him he won't be alone. Studies show at least 70 percent of college students will experience some level of homesickness during their first few weeks on campus. One SNC student and her mother share how they coped with this all-too-common occurrence.
Megan Griffith '16
The first day I got to St. Norbert, I found I did not want to stay. I missed my family before they even left, and blubbered my way through saying good-bye. But 30 minutes after they drove away, I was immediately thrown into SNC life when my training for the ALIVE Peer Ministry Team began. Keeping busy with ALIVE helped combat my homesickness those first few days.
Since I had moved in early, I didn't have a roommate right away. My bare room looked like it belonged in a retreat center. After my roommate moved in a few days later, our room soon looked like a home. But rather than make me feel better, our homey room caused my homesickness to rear its ugly head again as I realized that I wasn't simply gone for the weekend ‒ I wouldn't be home again until the beginning of October.
After a week at school, I sat down by the river beneath a willow tree and called my mom for the first time. Immediately I began crying. I wanted to go home because I was scared, and because change is hard. While I was a mess during that conversation, talking to my mom made a huge difference. I realized that even though I was away at school, my family still loved me and was there for me. By Christmas break, I was dreading leaving SNC because it had become another home for me.
Today, as a senior, I still get homesick sometimes, and I call my mom at least once every week or two. However, I now know it's crucial to persevere through homesickness. While change is always hard at the start, there is a lot of beauty in it, plus new opportunities that may be hard to see at the outset.
Linda Griffith, Megan's mother
Megan was my second child to leave for college. She had to be up at school a week early so she could go through ALIVE Team training. We took two cars up, moved her into a very empty dorm and then had to go. Megan started crying, and all of us ended up in tears as we hugged and said good-bye. It was a long and brutal drive home. Even though the move-in was very tough, I knew Megan would be fine once she had time to adjust and make friends. Plus I knew her training would keep her busy. While I wanted to call her, I'd promised myself I wouldn't be the first one to call. Instead, I only allowed myself to text Megan once a day. Megan finally called after one week, and she was a mess. I talked her through her homesickness, told her we all loved her very much and reminded her we would see her at Family Weekend.
For the next few weeks, I sent Megan care packages about once a week, filled with her favorite baked goods. If nothing else, I knew she would share the goodies with others on her floor, and that would help her make friends. By the time we came up for Family Weekend, Megan had made friends, was very involved and seemed to have adjusted pretty well. Saying good-bye was much easier that time.
It is hard to believe Megan is now a senior, and that she enjoyed a fabulous semester abroad in France. There are still times when I miss her, and when I can tell she misses us as well. I continue to send care packages, wait for her to call me and text every few days. As a parent, it is difficult to see your children leave and grow up. However, it is also a joy seeing them grow into independent, fine adults. Being supportive, always being available to listen and sending those care packages shows your student how much you have faith in them, and care.