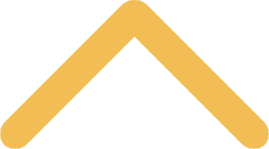 The Bennies of Our Student Groups
College is important. And it's expensive. Which is why many parents are understandably anxious that their student studies hard and does well. But extracurricular involvement during your college years is important, too. It's a great way to relax and make friends, for one thing. And numerous studies show students who are involved outside of the classroom are more likely to graduate, and to have a positive college experience.
Employers are also looking for graduates who have done more than hit the books while downing cups of joe. Participation in outside groups affords a wealth of valuable work experience such as event planning, creating and managing a budget, teamwork and conflict resolution.
"I could go on and on about the benefits of joining a student organization," says Cristi Burrill '08, assistant director of leadership development. 
To help students figure out what they might want to experience outside the classroom, St. Norbert holds an Involvement Fair every fall; the 2015 involvement fair is Sept. 15 from 2-3:30 p.m. Representatives from most of the campus' 82 student groups are available to discuss what their organizations have to offer. Curious yourself?
SNC's clubs are grouped into the following seven categories. All groups must complete at least one service project each semester.
Academic: 20 groups such as Accounting Club and the Society of Human Resource Management
Diversity, ethnic and cultural: 7 groups such as the Black Student Union and Rainbow Alliance
Greek and independent: 18 groups such as Kappa Beta Gamma and the Untouchables
Governing, programming and media: 6 groups such as the St. Norbert Times and the Student Government Association
Recreation: 8 groups such as the Ballroom Club and Quidditch League
Service and faith: 14 groups such as Colleges Against Cancer and Habitat for Humanity
Special interest: 9 groups such as the Board Game Society and College Republicans
Campus Ministry: While not a student organization, this important college entity offers service and retreat opportunities, spiritual resources, and various programs and events
Burrill says both new and returning students should stop in at the fair and talk to representatives of any group that piques their interest. The reps can tell newcomers what the group is like and the typical time commitment, while students can get a sense of the group's vibe. It also helps if students attend a few meetings of any group they find intriguing.
New this year: Co-curricular advisers serving in the First Year Experience (FYE) program for first-year students. These staff members will help students determine what they'd like to accomplish outside of the classroom, whether it's studying abroad, spiritual development, or participating in a student organization or two.
What if your student's passion isn't covered? All is not lost. Students can petition the school to add a new club. Burrill has already received several ideas for new groups this fall, including a Campus Diabetes Network and Ping Pong Club.