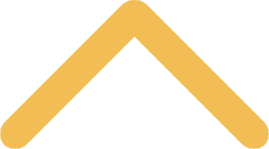 Welcome to Campus!
Dear SNC parents and friends:
Hard to believe, but it's been seven years now since Deb and I moved to De Pere so I could start my first academic year as president of St. Norbert College.
I brought a few ideas with me, and some of them were even good! One of the best was a direct "lift" from my previous institution, the University of Maryland. Each spring UM hosted something it called "Maryland Day." This was a campus open house – part party, part picnic, part concert – to showcase the place to the wider public. It was very family-friendly, especially for youngsters – many of whose first impression of "college" was now the University of Maryland.
So when I arrived, I suggested we do the same thing at St. Norbert. I even proposed we do it around the same time Maryland does, toward the end of April.
My chief of staff, Amy Sorenson, just smiled at me. "Well, you haven't lived here very long," she told me, pointing out that in Wisconsin, there's often still snow on the ground in April.
Instead, under Amy's wonderfully creative direction, we launched our first "SNC Day" in mid-September that following year. The first time out, we welcomed about 3,000 visitors. We were thrilled by that but, within just a few years, we were seeing upwards of 20,000! And now SNC Day is firmly entrenched as one of our favorite campus traditions.
In fact, it's so much fun that we now wrap Family Weekend around it. This year SNC Day is Saturday, Sept. 19. Family Weekend starts that Friday and ends that Sunday - and it's not too soon for you to be making plans to join us.
Our seventh annual SNC Day runs from 10 a.m. to 5 p.m. Many new events are planned, including a campus-wide celebration of the "Worldwide Day of Play," with loads of fun and interactive opportunities for kids. There's a lot for adults to do as well: several stages of music; food vendors; Segway tours; mini-lectures and many events in the sparkling new Gehl-Mulva Science Center.
As you walk the campus grounds on Saturday, you'll see Amy and more than 200 volunteers working hard. The best way to thank them is simply to come and have a great time.
And me? I'll see you there!
Tom