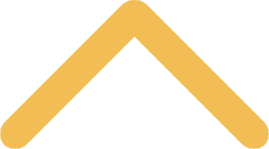 Five New Things for the Coming Year
Yes, there's more construction activity on campus this year, in addition to other less-visible – but still important – changes.
Mulva Family Fitness & Sports Center
When St. Norbert's Schuldes Sports Center opened in 1979, the 80,000-square-foot building offered cutting-edge amenities such as racquetball courts. Forty years later, it was in need of some TLC. The college is providing just that (and then some) through a $26 million renovation that will overhaul and expand the facility to a 129,400-square-foot structure with a state-of-the-art fitness center and new swimming pool. The renamed Mulva Family Fitness & Sports Center, home to the Green Knights' basketball and volleyball teams, will retain its spacious multipurpose seating for 2,500 to 5,000, plus its full collegiate basketball court, indoor track, four volleyball courts and four intramural basketball courts. A second floor will be added for athletics staff offices, plus will contain spectator seating overlooking the pool. The project is slated to be completed in the spring of 2017.
During the upcoming school year the women's volleyball team will practice in the Ray Van Den Heuvel Family Campus Center, while the men's and women's basketball teams will practice at The Driveway, a private facility in Hobart, Wis. Volleyball games will be played at Notre Dame Academy, with the basketball teams competing at the University of Wisconsin-Green Bay's Kress Events Center.
Marquette University-St. Norbert 3-Plus-3 Law School Partnership
Aspiring lawyers may have the chance to attend Marquette's well-regarded law school and save time and money through SNC's new 3-Plus-3 program, available to students starting with this year's freshman class. Here's how it works. Students with certain academic credentials can apply for the program by the end of their freshman year at St. Norbert. If accepted, they will be able to enroll at Marquette Law School after three years of study at SNC (99 credits). After successfully completing their first year at Marquette, they will have earned enough credits to receive their baccalaureate degree from SNC. Then, continuing on at Marquette, they will study two more years before being awarded their law degree. This cooperative program saves one full year of college attendance and tuition.
Earlier FAFSA Filing
Hate the race to fill out the FAFSA financial aid form after your taxes are filed in spring? Now you have more breathing room. Starting this October, federal changes allow you to use your "prior-prior year" tax returns when completing the FAFSA form. An example: Last year, parents had to wait until filing their 2015 tax returns in early 2016 before they could fill out the FAFSA form for 2016-17 financial aid awards, as they needed the income data from their 2015 returns. This year, you will be able to fill out the FAFSA form in the fall using your 2015 returns – returns already in hand – rather than waiting until you have filed your 2016 returns next spring.
Students in the Priory
Tucked into the heart of campus, just to the east of Old St. Joe's, the stately brick priory has housed Norbertines for some 90 years. Starting this fall, 72 SNC students will call the priory home. Gifted to the college by the Norbertines to help expand housing options, the newly dubbed St. Joseph Hall will feature 36 double rooms, each with its own bathroom. The "dorm" rooms will also sport new flooring and furniture, plus built-in bookcases covering one entire wall. Additional amenities in the new residence hall include a common rec room and kitchen, laundry room and study room.
Emmaus Center
St. Norbert's Campus Ministry and Program of Faith, Learning & Vocation have merged and been reborn as the Emmaus Center for Spiritual Life & Vocation. The two groups had worked closely together for years, often under the same director. The programs' merger is intended to strengthen student outreach. The Emmaus Center will serve all students – whether committed church-goers or those questioning their faith – through programs and events such as retreats, service opportunities and vocational development.