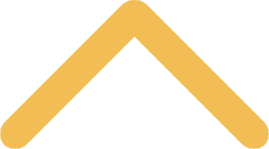 The Life and Times of an SNC Resident Assistant (RA)
One campus job that's been around for ages is that of an RA, or resident assistant. Many parents see the position as a desirable one for their student, as the job typically offers not only a salary, but free room and board. But some students hesitate to investigate the position, fearing it's all about policing their peers.
Below is some information about the job from Joe Totman, senior director of residential education and housing, along with insights from two RA veterans, Margaret Uselman '17 and Boris Semnic '18.
The Basics
St. Norbert employs 34 RAs during the school year and four in the summer. The positions currently pay $360 p.a. for a student's first year on the job and $460 for the second and third years, plus room and board. RAs are hired on an annual basis, with applications taken in the fall, and interviews and selections made in the spring. The jobs are competitive; the college typically receives about 40 to 45 applications per year (more women than men) and hires 15 to 20 people. Only students who have attended SNC for a full year and have lived in student housing at least one semester are eligible to apply. Training occurs two weeks before school starts.
Job Description
RAs are on duty one day per week, during which time they walk through the entire residence hall several times to ensure noise levels are low, the building is clean and safe, and there are no resident concerns. They are also required to hold office hours – although most RAs have an open-door policy, where residents are welcome to stop in any time if they have questions, problems or concerns. Other responsibilities including encouraging hall, campus and community involvement.
JT: The main focus of an RA is being a community builder, serving as a resource person and keeping residents safe.  
Common Issues RAs Face
As on most college campuses, roommate conflicts, excessive noise, underage drinking and substance abuse are the most visible issues in dorm life.
MU: Normally roommate conflicts can be resolved with [a simple discussion] between the two students. Sometimes the RA does mediation to help the students have a conversation about the issue.
BS: Sometimes international students have some problems adapting to life on campus. Or they stay in the time zone they came from, so they're up at night and you don't see them during the day.
JT: Today's RAs deal with more mental health and drug issues than, say, 20 years ago.
Misconceptions About the Job
MU: RAs are all very different and have very different styles. You don't have to go into the job interview thinking you have to represent yourself as a real hard-ass or a real outgoing person. It's O.K. to have your own personality.
MU: A lot of the time students have it in their heads that the RAs are out to get them, but we're not trolling the hallways or listening at doors. We don't really want to deal with policy breaking – we don't want to fill out the paperwork!
BS: Students don't often realize we're also students, not cops hired to catch them off guard. Even for us, school comes first, then everything else.
JT: Confronting someone for a policy violation is a small part of their job. 
Qualities of a Good RA
BS: Communication and collaboration skills are a big part of the job. You need to be able to find a common language with someone you might not agree with.
JT: If you enjoying helping others out, can work on a team and want to serve as a student leader, the RA job may be the right position for you.
The Benefits
MU: The job gives you the experience of working closely with campus staff. With a lot of other campus jobs, you don't really have to interact with the staff.
BS: One of the biggest benefits is I'm able to see things from the outside and inside. I can see a little bit of that corporate side – I can see how the [housing] department runs, what they're trying to do, then I can also see things from the students' perspective.