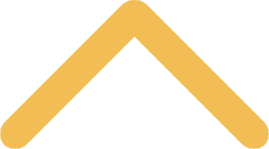 Becoming an SNC Parent
When your child enters college, there's a bit of a learning curve for you, too. Two of our experienced parents talk about some of the ways you can become involved with St. Norbert as a parent. P.S. It's not just about visiting your student.
Ed Mas, father of Melissa Mas '17
My daughter, Melissa, is about to embark on her senior year at SNC. Throughout the past three years I have learned that there is a lot more to being an SNC parent than simply attending Family Weekend and a few athletic events. Don't get me wrong – those events are great, and should not be missed. But there are many other opportunities for parents to get involved and experience all that SNC has to offer.
A few of the activities our family took advantage of earlier this year included attending Junior Knights & Days and the Rhythm & Wishes fundraiser, plus serving on a parent panel during new-student orientation. Junior Knights & Days was a truly memorable weekend for my wife, Nancy, and me. We call it our "Triple-S" SNC weekend, because along with Melissa we were able to experience some of the social, spiritual and scholastic features of life at SNC. Some of the weekend's events included dynamic lectures presented by SNC professors, a family Mass at Old St. Joseph Church, a Norbertine beer-tasting at the kickoff meet-and-greet and a dinner reception with amazing entertainment provided by Dueling Pianos.  
The Rhythm & Wishes fundraiser was put on by the SNC student organization Wishmakers on Campus and included fabulous student entertainment, silent auctions and raffles, and heartwarming stories from former Make-A-Wish families. The event raised more than $11,000 for Make-A-Wish Wisconsin. This was a tremendous opportunity to support SNC's students and witness firsthand how they are making an important difference in our world, even while they are still in college.
While serving on a parent panel during one of St. Norbert's new-student orientation weekends, I was able to share some stories with parents of incoming SNC students, plus offer a little advice. This was a great opportunity to meet SNC administrators and the parents of other SNC students.   
These types of opportunities to stay involved at SNC occur throughout the year, and are accessible even if you live far from campus as Nancy and I do (we live in northern Illinois). Your child's four years at SNC are going to fly by.  Don't miss out on the many opportunities to become an integral part of the vibrant SNC community.
James ('95) and Lynn ('90) Gregory, parents of Jonathan '19
We can hardly believe our son's freshman year at St. Norbert College is finished. Didn't we just drop him off yesterday? Yet here we are, no longer novices at being SNC parents. So here's our first piece of advice: Don't wait until your student graduates to find out what is going on at SNC. There is so much to do!
Family Weekend is the first thing most parents think about. Family Weekend coincides with SNC Day, the college's annual celebration for students, their families, alumni and the local community. It's a must-do event! However, this activity is just the tip of the iceberg. There are so many other events for students, parents, alumni and the community.
There are run/walks, plays, musicals, lecture series, art gallery shows, outdoor concerts and athletic events all year long. All events can be found on the SNC website. Check it out. This summer, we participated on the parent Q&A panel during orientation. (Be sure to do this if you get asked.) Although we were on the panel, we still learned a few things from the other parents, such as making sure we attend the Junior Knights & Days event when our son is a junior (it's on our calendar now).
Admittedly, as a local family, we're lucky. We can easily head to campus and watch our son play sports (soccer and track), and even join him for dinner. But whether or not you live nearby doesn't really matter, because becoming an SNC parent is really about communio – a word you will hear repeatedly at SNC. It is knowing you are a part of this community. It is being a Green Knight for the next four years and well after graduation.
Welcome to those of you who are new to the SNC community, and welcome back to the returning parents. Come join in on the fun!
Take a peek at these calendars of SNC events on and off campus. You'll find a variety of available activities, from sauerkraut-making classes to a Titletown Brewery happy hour to Breakfast with Santa.
Alumni Events (Remember, parents are welcome at alumni events, too.)
Parent Events
St. Norbert Community Events