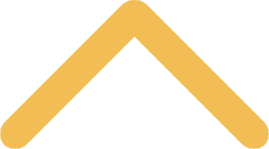 New Options for Studying Abroad
In our ever-shrinking world, studying abroad often seems a necessity. Yet while increasing numbers of students are heading overseas, it's not an option for everyone, due to time, finances or other obligations, like sports. Or at least that's what some think. But
Jeremy Doughty '05
, study-abroad director, says that's a misconception.
"We pride ourselves on the fact that we have programs for every student," Doughty says, noting 30 percent of SNC's graduating students have studied abroad, compared to just nine percent nationally.
One example of the college's creative study-abroad options is its new global seminar program, which gets students out in the world for just a few weeks rather than a full semester. Led by SNC faculty, and available over the summer and in January, the seminars are a great out-of-season option for student-athletes, or those who aren't sure whether they want to spend an entire semester elsewhere.
For those who want an off-campus experience but aren't keen to head far away, the college offers a domestic study-abroad program, which currently consists of two semester-long programs in Washington, D.C. One partners with the American University and the other with the Washington Media Institute. Students attend classes, as well as working at customized internships at places like CNN, Sirius XM Radio and the U.S. Fish and Wildlife Service.

Of course, SNC also offers traditional study-abroad programs, where students head to a foreign country for the fall or spring semester. Doughty says the college has a portfolio of about 30 countries and schools with which it partners, all carefully vetted for program quality, student support and student safety. The most popular locales are Australia, Ireland, Italy, Spain and the United Kingdom.

Carter Beaudoin '19 spent five-and-a-half weeks this summer in Argentina. The football player and accounting major was interested in heading to a foreign country, but wasn't sure initially how to fit it in with his sports schedule. Fall was out for obvious reasons, but the team also has a short spring season. SNC's global seminar program was the solution. His only question: how to fit in off-season workouts. The day before his departure, that question was answered.

"We already received our program itinerary," he said, "and there's time to work out every morning before breakfast, or any time at night. It's like at SNC, where you just have to find when to fit it in your schedule."

Doughty notes SNC coaches and staff are solidly behind student-athletes who want to study abroad. In addition, SNC tries to match student-athletes with sports-related sites, if interested. The college is currently working with the University of Valencia in Spain, which has a strong athletics culture, to offer a program of study for student-athletes that includes the ability to continue training in the university's facilities, engage in sporting events and even coach.

One misconception among some students and parents is that studying abroad, while desirable, is too expensive. That's not the case. Students pay the same tuition, room and board rates for overseas study as they do when they're at St. Norbert. The only additional fees are for flights, a passport and visa, and any independent travel.

"We really feel studying abroad is a priority for students when they come to SNC," says Doughty. "It's a transformative experience, and you don't want your student to miss out on the growth that comes with it."