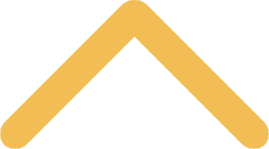 Welcome (and Welcome Back!) to St. Norbert
Dear SNC Parents and Friends:
I hope you're having a fine summer with your families!
It won't be long before your attention turns to sending your student to St. Norbert College for the 2016-17 academic year. I am pleased to say that this issue of the newsletter is full of "news you can use," especially for those of you with new students starting this fall.
I always look forward to the start of another academic year, as many of you know. But that's particularly true this year because my ninth year as St. Norbert president will be my last.
In the past decade you've watched SNC's campus evolve dramatically, and seen the introduction of many inventive academic programs and initiatives. One major reason for all this progress is the generous and ongoing commitment of families like yours. I intend to spend a good bit of my final year making the rounds to thank you personally for that support. In fact, our office of Alumni & Parent Relations is pulling together something we're calling "Tom's Last Tango" in order for me to do just that.
That office will be getting you the details about these events, so watch for those in the coming weeks and months. For now, I can pass along most of the dates and places:
Sept. 15 – Hartland, Wis.
Sept. 29 – Wausau, Wis.
Oct. 6 – Denver
Nov. 3 – Madison, Wis.
Nov. 10 – Minneapolis
Nov. 16 – Chicago (Lincolnshire)
Nov. 17 – Chicago (Orland Park)
Dec. 8 – Milwaukee (Downtown)
Jan. 17, 2017 – Kohler, Wis.
April 5 – Boston
April 6 – New York City
April 12 – Fox River Valley (Kimberly, Wis.)
These "tango" events will be a lot of fun, so I hope you will join us for the one nearest you. But if you can't, or you just want more of SNC, save this date: Sept. 16-18. That's this year's SNC Day/Parents' Weekend here on campus. It's always a good time.
See you there!
President Kunkel