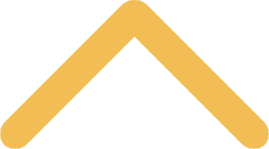 Your SNC Bucket List
Bucket lists aren't just for people who are getting on in years. They're for everyone. Like you, as parents of St. Norbert College students.
Never thought of creating an SNC bucket list? Then we'll help. Below, three parents of St. Norbert students share what they think merits a spot on everyone's list.
Kate Geenen '89, mother of Anne Geenen '19
Geenen's top recommendations include attending the college's popular SNC Day, part of Family Weekend, and Homecoming. Those ideas might not be too surprising, but she also adds these items:
Debbie Kane, mother of Taylor Kane '18 and T.J. Kane '21
Kane agrees with Geenen about visiting Lambeau Field, adding she enjoys eating at 1919, a sports bar and gastropub within the stadium. (She even confesses her frequent trips to Lambeau Field converted her into a Packer fan, despite hailing from Illinois!) Her other bucket list recommendations:
Shopping at Hey, Daisy, a downtown De Pere boutique
Staying at Kress Inn, which Kane says is "like the parent dorm"
Snooping around in the bookstore, where you can score gifts for Christmas, birthdays and hard-to-buy-for people
Walking around campus, which she calls "such a beautiful, peaceful, special and welcoming place"
Julie Bliss, mother of Charlotte Bliss '18
Bliss is also a fan of SNC Day and attending Mass at St. Norbert Abbey. The abbey grounds are gorgeous, she says, and if you go to Mass, you'll be able to hear the abbey's beautiful organ and see its catchy stained-glass windows. Her other not-to-miss suggestions:
Indulging in coffee and baked goods at Luna Café;, or pizza at Gallagher's
Checking out the campus statue of St. Norbert and its Shakespeare Garden, plus strolling on the dock behind the Campus Center to drink in views of the Fox River
During your student's junior year, attending Junior Knights & Days, a weekend event for parents and students
Visiting Green Bay's Neville Public Museum, which Bliss calls a hidden gem