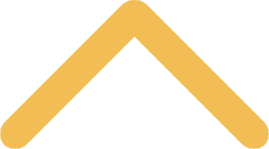 A Move-In Day Itinerary
Move-in day is always exciting, yet nerve-wracking. Did you remember to pack everything? Grab the box of food? What did you decide again about the fridge? Even when you're on campus, you might find yourself hastily Googling the nearest pharmacy, sandwich shop or grocery.
To help smooth your way, here's a sample itinerary you might find useful, crafted with assistance from experienced SNC parents Kate Geenen '89 (Anne '19), Debbie Kane (Taylor '18 and T.J. '21) and Julie Bliss (Charlotte '18).
Before your arrival
Dress for success! Moving boxes and bags is hard work, especially if you're going up and down a lot of stairs. Forget the fancy duds and footwear, and opt for comfy attire and sturdy shoes.
Toss in a few water bottles. You'll be glad you have them after the umpteenth trip to your student's room.
Have your student decide when and how to handle goodbyes.
Once on campus
Students often like to be alone, sans parents, while they sort through their boxes and arrange things with their roommate(s). This is a good time to run any errands that need running.

When you're finished
If your student is willing to take a break before you head home – or if you and your spouse want to celebrate a newly empty nest! – you've got lots of options.

Head to campus fave Luna Café for great coffee and snacks (it's on Main Avenue right near the bridge).
Drive across the bridge to Seroogy's Chocolates, an institution since 1899. Check out its extensive selection of candy and other goodies – and don't forget to grab a sample or two!
Enjoy a frosty treat at Culver's or Dairy Queen, both adjacent to the Wal-Mart Supercenter.
Indulge in a juicy burger at Brickhouse Craft Burgers and Brews on Grant and 5th Streets.
Scope out the SNC bookstore to stock up on your college gear. Go Green Knights!
Need to gas up before heading home? If you're departing via Highway 41, the most convenient locations are a Mobil station on the corner of Reid and 4th and a gas station on your right at the corner of Main and 8th.