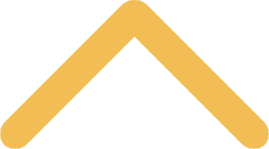 Research at the Library? Yep! It's Not Passé.
Between Google, YouTube, Alexa and Siri, your student may think there's no need to visit the library to perform research for papers, projects or presentations. Not so!
While the Mulva Library (aka #ClubMulva) is a popular place on campus for students to study, whether alone or in groups, many don't think of securing research assistance here. That's because today's students are tech-savvy and have much internet search experience. That's a great starting point, but finding quality scholarly sources and materials requires a different skill set.
To help spotlight its research assistance resources, earlier this year, the library opened a new, dedicated Research Center on the first floor. Students can schedule a half-hour appointment or drop in during the center's walk-in hours to discuss their projects with staff. Staff members then assist students in finding the best, most appropriate materials.
"Checking in with an information professional can save time and reduce frustrations in a busy life," says Kristin Vogel, library director.

Whether or not your student elects to use the Research Center, simply chatting with one of the librarians is often helpful, says Nick Schmudlach '19. "They expanded my understanding of the number of [research] options out there," he says.

But St. Norbert's library staff isn't found strictly in the library. They regularly work with faculty and students in the classroom, too. For example, Christine Moeller, an information literacy and instruction librarian, has worked with history students to learn effective archival research skills, and helped political science students use concept mapping.
Stepping into the classroom like this not only directly helps students, but makes them aware of the library's vast and varied resources – resources they can tap into for their other courses.
Mulva Library staff members are also available to assist students through an online chat site, by phone and via email.