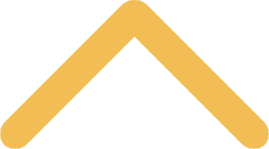 What's New on Campus
There's always something new at St. Norbert. Here are some of the highlights for the 2017-18 school year.  
Tom and Deb Kunkel Meditation Garden. To honor past SNC president Tom Kunkel and his wife, Deb, the college created a meditation garden next to the Mary Minahan McCormick (MMM) res hall, on the top of a small hill overlooking the Fox River. The garden is in the spot where the small Mary Grotto used to sit.
Our Lady's Grotto. The original Mary Grotto has been moved and transformed. Today it sits down the hill from the new meditation garden, and the Marian statue faces the river. This is to allow the statue to be seen from the bridge, with hopes of calling many to come and use the space. In addition, the statue sits in a cave-like setting (traditional for a grotto) and is linked to the meditation garden via a walkway. Anyone may donate a plaque in memory of a loved one; plaques will be set along the path. There will also be candles for lighting.
Conversion Sculpture. A sculpture of St. Norbert being thrown off of his horse is now in place on the corner of Reid and Third Streets, in between Cofrin Hall and the Bemis Center. St. Norbert's mishap is being memorialized because legend has it that, after he was thrown, he heard God tell him to live the life he was called to live as a Christian and church leader. After prayerful consideration, he started what is now known as the Norbertine order. The new sculpture thus represents Norbert's conversion, and serves to remind us that we are all called to live our own continued conversions. The sculpture will be dedicated in October.
New Student Organizations. Fifteen new student organizations were started during the 2016-17 school year, bringing the total number of student clubs to nearly 100: Aca-Fellas, a men's a cappella group; Adventure Club, for exploring the surrounding area in an outdoor setting; Alpha Phi Omega, a service fraternity; Collaborative Entrepreneur Organization, for students who wish to start their own business; Frassati, a men's group devoted to the Catholic faith; German Club, devoted to German language, culture and traditions; Hand Speak, for spreading knowledge of sign language and deaf culture; Investment Club, to educate students about investment careers; Phi Beta Lambda, to help develop business-related career skills; Pre-Dental Club, to assist pre-dental students; SNC Instrumental Improv Combo, instrumental ensemble for students interested in jazz and improvisation; SNC Klezmer Ensemble Club, to bring Klezmer music (traditional Ashkenazi Jewish music) to the area; Spikeball Club, for playing and competing in spikeball; St. Norbert Knightingales, a women's a cappella group; and Triathlon Club, for those interested in training and competing in triathlons.
Annual Theme. Every academic year, St. Norbert adopts a theme. This year's is Fiat Lux, or "Let there be light," from Genesis 1:3. Bob Pyne, senior director of community engagement, says the theme represents a central aim of education, which is enlightenment through intellectual inquiry and the pursuit of truth. "It also represents our collective effort to shed light on scientific and historical mysteries, our desire for spiritual illumination, and our commitment to transparency as our actions are seen clearly in the light of day."
New WiFi Name. Parents, students, faculty and staff will now log on to the college's wifi connection through the portal "SNC." The previous portal was named "SNC External." You will only have to select this portal once on your wireless device; your device will remember it after that.
Food Allergy Assistance. Ruth's Marketplace will feature an allergy-friendly food station.