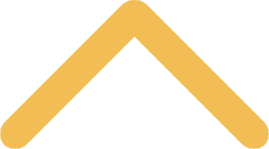 New School Year, New President
Dear SNC Parents,
As I write this, it's only my seventh week as president of St. Norbert College. But do you know what's probably come easiest to me so far? Knowing what you are feeling as you prepare to say goodbye to your son or daughter this month. I know a bit about your emotions, because it was just a few years ago that we sent our son, Tony, off to begin his college career. And our daughter, Grace, who will be a high school senior this coming year, is already well into her own college search. Because I've had many of the same thoughts and feelings as you must have as your students return to – or, maybe, start their first year at – St. Norbert, I want you to know that I'm absolutely with you on this journey.
You've made an investment in St. Norbert College, so I know that you, like me, are very focused on the educational outcomes that we promise to deliver. Our students, too, are asking "will I succeed?" The answer to that question is a definite "yes!" Simply put, your students can make their dreams become reality here at SNC. And as I mentioned when I met you all at Orientation this summer, the key word in that sentence is "make." The single most important variable in your student's success at St. Norbert is simply the extent to which she or he chooses to engage or participate in the many opportunities we offer.
Our research and our experience clearly show that students who participate fully not only graduate in four years, they're also more satisfied with their college careers. They find jobs sooner, and they start on the path to becoming happy, successful adults more swiftly and with greater confidence. It sure was the case for me as a first-year student, making sure I started right away engaging in the opportunities that were around me at SNC. Exactly 31 years ago, I arrived at St. Norbert as a new student; my parents dropped me off on campus and I moved into Burke Hall. It was that very week, right here on campus, that I met my wife, Carol – also an incoming member of the Class of 1990. Imagine if I hadn't been looking around at all the ways I could make the most of my time at St. Norbert!
All of us at St. Norbert College have spent many years building an exceptional educational experience, one that will give every student – that will give your student – the very opportunities and support needed to flourish. One thing I encourage all students to think about, whether new or returning, is to both continue doing a few things they already like to do and to try a few things they never thought they might enjoy. If they don't see an organization they'd like to join, they can start a new one. We, of course, want every student to go to class, always, but we also want them to take advantage of the rich learning experiences available outside the classroom.
In closing, please know that our goal and our commitment is to get to know and love your students as much as you do. Know that we are here with your students every step of the way. And please join me in reminding your students not to be shy about seeking out our faculty and staff. They value every student and are here for them without fail.
To our new parents, I'd like to offer you a particularly warm welcome to this community. We are thrilled you and your family have chosen SNC! Please know we welcome your involvement. And to all our parents: We hope to see you on campus soon. Until then, may summer bring you good rest, good work and much love.
Brian