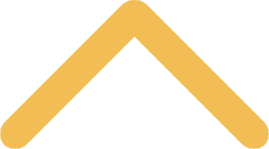 The Dos and Don'ts of Final Exam Season
When finals roll around, you might be as nervous as your student. Rebecca Liming '15 offers some advice on how you can best support your child during this stressful time.
As finals week quickly approaches, I can't believe I've made it through the dreadful last-week-of-the-semester six times already. The whole ordeal is not nearly as awful as I first imagined it three years ago. It helps that I developed a finals week routine and have embraced helpful hints to survive the long days of studying, reviewing, brainstorming, writing and editing.
You may not realize it, but a student's family and friends play an important role during this time. To help you navigate finals week with your student, I drew up a list of dos and don'ts.
Do ...
Stay Positive. Exams scattered throughout the semester are stressful enough, but when you have a bunch of them at one time, your stress level rises to a whole new height. As a student, being positive and assured during finals week is hard when there are mountains of things to get done. I always find it refreshing when my parents are positive and encouraging. Knowing my family believes in me and is rooting for my success increases my confidence as I head into exam week. A simple encouraging call or text to your student does more good than you realize.
Don't …
Communicate too much. Sometimes parents feel they're being helpful by being in constant contact with their student, asking how everything is going and making sure their student is studying and completing all of the final assignments and papers. Communication is great, but moderation is great, too. Touching base with your student once or twice during finals week is much more appreciated and helpful than bombarding them with an endless stream of calls, texts and emails. I really enjoy when my parents call me in the beginning of the week to ask how I am feeling and offer some encouraging words, and then again at the end of the week asking how I survived or how I felt the exams went. This is just enough communication to keep me sane while not increasing the pressure.
Stress grades. All students are aware of the importance of final exams and grades. When parents point this out, too, that just adds extra pressure. It's fine to briefly mention the importance of studying and getting a good grade, but please don't harp about it continually. Encouragement is more beneficial in the long run.
Give too much advice.
Over-advising your student, whether on study habits, healthy eating, hours of sleep, etc., also adds stress. Remember that studying techniques, sleeping habits and the like are personal things. You might have study strategies or eating and sleeping tips that worked wonders for you, but those may not be what will work for your student. Go ahead and give your student some advice once, then let it go.