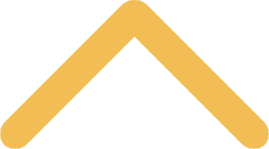 Preparing for Sniffle Season
It's (nearly) inevitable. At some point during college, your student will get sick. Hopefully, it will be nothing more than a minor cold. But it could be influenza, strep throat or something a little more concerning. While it's never fun to have a sick child far from home, students are in good hands here at St. Norbert.
Our Health & Wellness Services offers expert basic physical and mental health care for students, which is covered by the student health fee, plus works with local specialists if advanced care is needed. The health center  is also available for health promotion and wellness; your student can come here for advice on nutrition, sleep habits, fitness and more.
Barb Bloomer
(Health & Wellness) has been ministering to under-the-weather SNC students for more than 30 years. Bloomer says upper respiratory ailments (colds, flu, etc.) are the number one reason students seek their services. And thankfully, she says, "We can manage 88 percent of the students that walk through our door. Only 12 percent need to be referred out for more advanced care."
As off-site parents, you're limited in how involved you can be with your student's health care. Still, here are a few things to keep in mind.
It never hurts to remind your student the best way to stay healthy is to eat nutritious food, do a little exercising and get plenty of rest.
Flu shots are available on campus, with the cost billed to your insurer. It may be easier, though, to have your student get her flu shot at home over Thanksgiving break.
Stress is a big issue on college campuses. If your student appears stressed out, encourage him to head to the health center. The center provides holistic care for the mind and body, plus steers students to appropriate services. If your child is anxious because he isn't managing his time well, for example, health center personnel will connect him with someone who can help with time-management skills.
Once students turn 18, they are adults and their medical information is protected. Unless your student signs a release, you can't discuss her medical condition with health center staff. This also means if you're coordinating medical care with personnel back home – say, for a child with asthma or diabetes – you'll need your student to sign waivers with her home medical care team. If she hasn't already done the latter, Thanksgiving break is a good time to take care of this.
Parents of a senior who needs a tetanus booster? Have him get one at SNC before the school year ends. This way, says Bloomer, he'll always remember when his last shot was, because it will be the year he graduated.
Still nervous about your student getting sick? Think of it this way: St. Norbert's health center offers students an easy, convenient way to begin learning how to manage their own health care. And that's an important step in life.