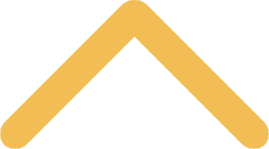 SNC's New Title IX Initiative
It's all over the news today: sexual harassment and gender discrimination in the military. In the corporate world. And yes, on college campuses. As a Norbertine educational institution committed to human dignity and respect, St. Norbert works hard to ensure our campus is a safe, welcoming place for everyone – students, parents, employees and visitors alike. One of the latest ways we're doing so is by requiring all students, faculty and staff to take educational courses designed to raise awareness about sexual harassment and assault.
The first course is an online training session that discusses, in general terms, what constitutes sexual harassment and assault, and what to do if you experience or witness it. Your students (and the faculty and staff) should have completed this session in mid-August, shortly before the current school year began.
The second half is a campus-based training session that focuses more on issues specific to St. Norbert, such as where to find resources and information, what procedures to follow if sexual harassment or gender discrimination occurs, etc. First-year students received their in-person training during the Week of Welcome in August, while all student groups (e.g., athletic teams, social organizations, etc.) are holding in-person sessions for the remaining students. Faculty and staff will go through their in-person training throughout the school year.
"The response has been very positive so far, " says
Amanda Kim
(Equity, Diversity and Inclusion), noting the faculty and staff especially appreciate learning how they can best assist any student in need.
For students, "It really opens up discussion [about sexual harassment and violence] and keeps everyone more engaged," says senior
Gabby Zewdu-Habte
. Zewdu-Habte works in the campus' Cassandra Voss Center, considered a safe haven for people who have experienced gender discrimination or are assault victims.
Although SNC previously educated incoming students on sexual assault and alcohol management (the two are often linked), the impetus for the expanded courses comes thanks to Title IX. We parents likely remember Title IX as the 1972 federal law requiring equality in athletic opportunities for girls and women in everything from rec sports to competitive athletic programs. But a recent expansion of the law required colleges to further address student-on-student sexual harassment and sexual violence, leading to St. Norbert's new programs.
To make sure all students and employees know help is available – and how to get it – SNC also unveiled a new
online site
with a wealth of information and resources on the topic, including links for filing a complaint.