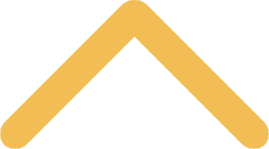 Membership at St. Norbert College Parish

What Makes Us Norbertine?
St. Norbert is not the only Catholic college in the world, nor is it the only college established by Catholic priests. However, it is the world's only Norbertine college. What does that mean for our St. Norbert College Parish? For starters, it means we value:
Lifelong learning
The exploration of diverse cultures and perspectives
An ongoing dialogue between faith and reason
We also share the Norbertine principles of St. Norbert of Xanten and the first members of his order. They believed that the highest expression of their Christian faith was not an isolated, self-reflective monastic life devoted only to personal salvation but rather they believed strongly in the value of community life – both within the order and beyond. They sought to be agents for positive change, and that is what we seek to emulate. We strive to build a caring and supportive community committed to the greater good and the well-being of the world.

Communio
Our "Norbertine-ness" is built on the foundation of communio. This ideal strongly influences both our campus and parish life. It is characterized by:
Mutual esteem
Trust
Sincerity
Faith
Responsibility
We live communio through open dialogue, communication, consultation and collaboration.

Membership
As partners on a journey, we commit to use our strengths and gifts in order to know Christ better and to make him better known to others. We will do this through our Catholic traditions, the Norbertine values, and by worshiping, connecting, growing and serving each other.
Worship: to connect with God
St. Norbert College Parish offers you:
A warm, welcoming environment with beautiful music and ample encouragement to actively participate
An opportunity to encounter Jesus weekly through active, engaging liturgy
Regular opportunities for reconciliation, communal rosary, devotion and Mass
St. Norbert College Parish asks of you:
Place worship as a top priority in your life and family
Full and active participation in weekly Mass
Attendance on holy days of obligation and participation in the sacrament of reconciliation
Connect: Create relationship with others.
St. Norbert College Parish offers you:
A promise to be present and to care for all our parish members to the best of our ability
Opportunities to meet fellow parishioners and grow as a faith family in order to meet the needs of one another
St. Norbert College Parish asks of you:
Recognize Jesus in everyone
Come early or stay after Mass to purposefully visit with others in the parish community
Attend at least one parish social function each year
Grow: Deepen our understanding of faith.

St. Norbert College Parish offers you:
Opportunities to grow in your prayer life, spirituality and lifelong faith formation, which includes: discussion groups, book studies, prayer experiences, at-home studies, personal-growth classes, faith formation for all ages, small community groups and speakers on a variety of pertinent topics
St. Norbert College Parish asks of you:
Commit to daily prayer
Continue growing in your faith life
Participate in at least one parish opportunity to grow in your faith
Serve: Imitate Jesus through acts of love.

St. Norbert College Parish offers you:
A generous community that will extend Christ's love and the promise of prayer for your family
Opportunities to serve others within our parish and community
St. Norbert College Parish asks of you:
Give back with a heart of gratitude by serving in a ministry, volunteering for special parish events and supporting your parish financially