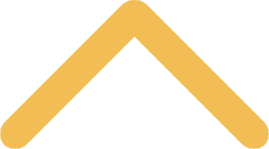 St. Norbert College Parish one by One Campaign
The one by One campaign is an opportunity for us to continue to respond to Bishop Ricken's invitation
to discovery: to remember and renew our relationship with Jesus Christ and with one another
to follow: to further our understanding of what it means to be Christ's presence in the world today
to worship: to gather together as a sacramental community to share our faith
to share: to transform our communities through our renewed faith, one by One
About the Campaign
The financial aspect of the campaign suggests the following priority when responding to the one by One campaign:
Pew support is maintained – parish members prayerfully continue to give at the level they have in the past in order for the parish to continue its ongoing focus on the priorities budgeted for through Community Care and Outreach, Worship, Faith Formation and Parish Operations.
Bishops Appeal – for members that contribute to the bishops annual appeal, to continue at the level of past giving.
one by One – prayerfully consider an amount based on the guidelines provided in your personal invitation. This contribution can be spread out over 3-5 years.
If you have any questions or would like additional information on the campaign contact Amy Keehan at the parish office at 920-403-3010.

one by One Prayer
Lord Jesus Christ,
We thank you for your great love and for forming us into your holy people.

You are the One calling us, one by One, into a deeper relationship with you. You continue to call us one by One to share your love with others.

Lord, may the gifts you have given us motivate us to impact our families, parishes, schools and ministries through our generosity to the one by One campaign.

Set our communities on fire with your love, eager to share the joy of the Gospel and lead all people to the Kingdom of God.

Amen