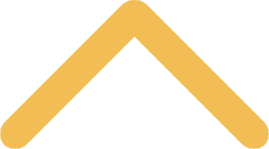 Advent Candle Project
Sign up today!
Sign up to BUY gifts - Click here
Sign up to WRAP gifts - Click here
SNC Parish partners with Howe Elementary, a Green Bay area school with significant numbers of homeless and other at-risk families.
For Christmas 2018, five families have been identified and the parent(s) are thrilled to know their children will have Christmas gifts this year along with much-appreciated household items. With permission from the families and school social worker, some brief information regarding the families is included below:
Family A is a mom and dad and their four boys. A few months ago dad suffered a severe stroke and has not been able to recover. This has put a large financial burden on the family. Mom is now a single provider for the boys. 
Family B is a very giving family—offering weekend respite care for children with disabilities and driving other children to Howe school. They are struggling financially this season because of recent job losses. They could use a little help with those "extras" this Christmas. (Note: these items will be posted soon.) 
Family C has experienced significant loss. Dad, who was the sole provider, suffered a severe stroke and recently passed away. Besides coping with the trauma of losing her husband, mom is struggling to support her family. They need significant assistance. 
Family D is a grandmother caring for her daughter and her grandson. Not only does her daughter have significant health issues, their home recently burned in a fire. 
Family H is a single mother with four children. She is very hard working but recently has been struggling with affordable housing. She was nominated by teachers at Howe School to receive assistance this Christmas, because she is so highly regarded.
SignupGenius again will be utilized, allowing for the online sign-up of gifts and gift cards. The online Advent Candle Project sign-up page can be found at Advent Candle Project Gifts
If you don't have a computer or would like assistance, we will be available after 10 a.m. Masses on November 18, 25, and December 2.
We also will have envelopes available in the gathering space for those who prefer to donate money, which is always appreciated.
Donations can be brought to the church from now until December 16. A sign will be placed in the gathering space designating where to place your gifts. Advent Candle Project envelopes can be placed in the collection baskets. Please do not wrap your gift – but definitely label it. An example is included within the SignupGenius instructions.
Volunteers are needed to wrap gifts on Monday, December 17, from 5-7 p.m. If interested, you can either volunteer at Advent Candle Gift Wrapping or contact Judy Turba or Jessie Turba Beauchamp directly.
How heartwarming to know that we will be making a difference in the hearts and lives of some very deserving families this year. Bless you and Merry Christmas!!! 
Judy Turba 
920-265-3926 or judy.turba@snc.edu
Jessie Turba Beauchamp
920-883-8645 or jtbeauchamp6@gmail.com