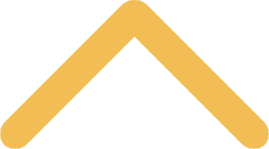 Big Brothers Big Sisters of Northeast Wisconsin
Since 1904, Big Brothers Big Sisters has operated under the belief that inherent in every child is incredible potential. This organization makes meaningful, monitored matches between adult volunteers ("Bigs") and children ("Littles"), ages 7 through young adulthood.

About Big Brothers Big Sisters
Big Brothers Big Sisters is focused on evidence-based, long-term mentoring. Programs are preventative, providing children facing adversity with strong and enduring, professionally supported one-on-one mentoring relationships. The children we serve are members of families with recognized risk factors such as single parent/guardian, poverty/homelessness and incarceration. Providing children with a positive role model addresses the need in our communities to break the cycle of poverty and homelessness, resulting in self-sufficiency.

Children who have a mentor are more likely to become responsible, productive citizens who realize their full potential. Every kid is one caring adult away from being a success story.

Big Brothers Big Sisters of Northeast Wisconsin serves Brown, Door and Shawano counties.

The agency is located at:
520 N. Broadway St.
Suite 220
Green Bay, Wis. 54303
920-498-2227

Volunteer Opportunities
Get involved in a number of different volutneer opportunities, including:
Community Based Mentoring – 2 times per month
Site Based Mentoring – once a week
Six-Twelve Mentoring
Transition to Success
Adopt-A-School
Committees
Time Commitment
The time commitment can vary depending on the level of involvement. More information can be found on the Big Brothers Big Sisters website.

Get Involved
If you are interested in volunteering or would like additional information, please contact Wendy Koehler at 920-412-8565.

Want to become a mentor? Informational sessions are held weekly on Tuesdays from 5:30-6 p.m. at the Big Brothers Big Sisters Northeast Wisconsin location.