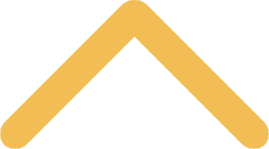 Casa ALBA Melanie
Love Lives Here!
Casa ALBA Melanie is a non-profit organization that serves a Hispanic/Latino Resource Center since February 2012.  Since its inception, Casa ALBA Melanie has experienced tremendous growth through the support of the Greater Green Bay community. The staff at Casa ALBA throughout the years have provided a welcoming, safe and nurturing organization that many of their clients have come to trust. They provide guidance and support through their educational, family, professional, legal and social services programs.  In addition, they provide referrals to local agencies, financial and legal consulting, prospective employers, medical/dental services. Through the generosity of their donors the organization was able to stay in their current location which was purchased in 2011 and establish a new entrance to welcome all who walk through their doors.
 In 2019, Casa ALBA Melanie saw the following metrics for services provided:   
3,933 clients served,

6,903 phone calls supported,

3,600 office visitors seen,

707 Mobile Consulate clients,

94.2% Program-to-Expense ratio,

2,073 Facebook "likes", and

+89 Net Promoter Score.

Source: Newsletter, January 2020 Update. Casaalba.org
Volunteer Opportunities
The goal of St. Norbert College Parish Casa ALBA Melanie ministry is to assist with the continued mission of  providing services, resources, and hope to the Hispanic/Latino community of Greater Green Bay.  Volunteers' involvement would support Casa ALBA Melanie as they navigate the new challenges and barriers allowing them to better execute their goals. 
Current volunteer needs include:
IT support  to update website

Legal services- Attorney specialized in Family court.
Time Commitment
Periodic and random.
Get Involved
If you are interested in volunteering or would like additional information, please contact Maria Webb.