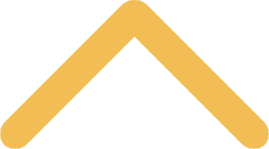 Ecumenical Partnership for Housing (EPH)
An estimated 60% of homeless people in Green Bay are families with children. Recent reports suggest that the number of homeless children in the area exceeds 1,000. Few local facilities can accommodate the unique needs of sheltering families, so they remain significantly underserved. Our parish is one of many local churches who have stepped up to serve the need.

About Ecumenical Partnership for Housing
Ecumenical Partnership for Housing (EPH) is a volunteer-based organization that is a partnership of 21 area churches and the Salvation Army. The organization offers transitional and long-term, supportive housing to homeless families. Together they give local homeless families the safe, nurturing environments, case management, budget counseling, and other resources needed to forge a positive path toward personal and familial stability. The program's success relies entirely on the generosity of people sharing their time and financial resources to help support these families because EPH receives no public funding.

Currently EPH owns 25 homes dedicated to serving the most marginalized families in the Green Bay area. Those home are always full with with 20-30 families consistently on its waiting list. Each participating congregation is responsible for cleaning and repairing (minor repairs) its respective home after a family moves out and before another family moves in. The changeover time is rather short, thus prompt volunteer response is important. Family changeover rates vary. The average family stays between 9-12 months depending upon the progress made and the ability to obtain permanent housing.

Volunteer Opportunities
St. Norbert College Parish is responsible for an upper-level three bedroom apartment called Upper Isaiah.

General parish volunteer roles include the following:

Cleans apartment after family has moved out (approximately 1-2 times/year)
Assists with collecting items to stock pantry before a new family moves in (approximately 1-2 times/year)
Assists with welcome meal (approximately 1-2 times/year)
Assists with bi-monthly meals (new initiative) (4 meals in a 2 month period)
Assists with minor repairs and renovation (approximately 1-2 times/year)
Assists with yard care (mowing, shoveling snow and raking) 
General EPH volunteer opportunities include:
Stuffs envelopes
Volunteers for EPH committee involvement
Assists with EPH marketing
Time Commitment
Periodic and random with the exception of the parish EPH leadership team. Volunteer meetings are conducted one or two times per year.
Get Involved
If you are interested in volunteering or would like additional information, please contact:
Judy Turba
920-265-3926
judy.turba@snc.edu
Tony Pichler
920-680-6127
tony.pichler@norbertines.org
Jack Driscoll
920-857-3250, ext. 4
jacdriscol@aol.com