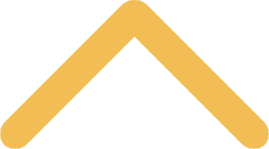 St. John's Homeless Shelter
Parishioners help coordinate donations for or provide on-site assistance at the St. John' Homeless Shelter in downtown Green Bay.
About the Shelter

St. John the Evangelist Homeless Shelter
is a seasonal, emergency, last-resort shelter for adult men and women. The shelter is open Nov. 1-April 30 each year.
The St. John's model is simple: Regardless of where you have come from, regardless of the choices you have made, and regardless of what led you to this position, you have dignity and worth. You are loved. Individuals are welcome to come as they are. 
At a basic level, the shelter wants to ensure that no individuals are on the streets of Green Bay in the harsh winter months. A case manager meets with guests to complete intakes, and wraparound services are provided to ensure that guests are offered every opportunity to seek out the resources necessary to take steps toward self-sufficiency. This includes drug and alcohol classes, mental health counseling, on-site medical care, services to help those seeking and those who have secured employment, and opportunities to increase one's sense of self-worth through giving back. 
Volunteer Opportunities
Volunteers are needed to help coordinate parish coffee/sugar drives and parish sign-ups. We also need volunteers to provide services at the shelter on the nights assigned to St. Norbert College Parish, including:
Kitchen assistance.
Filling guest requests and assisting with locker room.
Socializing with guests.
Assisting with whatever needs there might be that evening.
Time Commitment
Three hours every few weeks.
Get Involved
If you are interested in volunteering or would like additional information, please contact Tom Tengowski at 920-750-9300 or
ttengowski@att.net
.