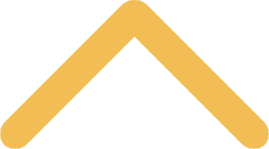 StreetLights Outreach Summer Block Parties
Several Friday evenings each summer, St. Norbert College parishioners hit the streets to help StreetLights Outreach facilitate block parties in neighborhoods that profit from a positive and loving presence. The block parties offer free food and entertainment to at-risk populations.
About StreetLights Outreach
StreetLights Outreach is a grassroots organization that grew out of a conversation between Deacon Steve Meyer and Tony Pichler in May, 2004. In an effort to provide a presence to people on the streets in the evening and nighttime hours when social services have closed for the day, StreetLights Outreach began as an organization to address such needs by:
Providing a positive presence in at-risk neighborhoods.
Encountering people as they are and where they are, with complete acceptance and without judgments.
Building community by engaging and dialoguing with people who are often considered on the fringe or disenfranchised.
Providing help where it is needed and welcomed.
StreetLights Outreach has evolved over the years to include block parties, or picnics in downtown Green Bay parks, as its primary vehicle for presence. On any given Friday evening of a block party, those in attendance enjoy free food and refreshments, music, children's activities, prizes, and much more.  
Volunteer Opportunities
StreetLights Outreach block parties do not occur without the involvement of dozens of volunteers. Basic volunteer tasks include:
Grill masters
Food preparation and service
Children's games
Soda/water distribution
Prize give away table staff
Musicians
The most important role is that of greeter and people to be a loving and listening presence to all who attend.
Time Commitment
The events take place 4-5 Friday evenings per summer. The block parties are from 5-6:30 p.m., but food preparation and set-up begins at 4 p.m. Clean-up is normally completed by 7 p.m.
Get Involved
If you are interested in volunteering or would like additional information, please contact Tony Pichler at 920-680-6127 (cell), 920-337-4389 (office) or
tony.pichler@norbertines.org
.