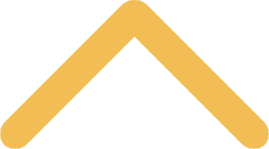 Zambia Parish Initiative
In solidarity with the suffering of Jesus Christ and our Zambian sisters and brothers, St. Norbert College Parish commits, in a small way, to ease the suffering of and offer hope to some of our world's most vulnerable children.
The founders of this parish made it clear that one of the vital charisms of this place of worship was outreach and service to the poor and marginalized. It is what we are called to do as parishioners. It is what we are called to do as Christians.
In May 2019, St. Norbert College Parish, through the Commission of Conscience, supported six parishioners who traveled to Zambia partnering with Zambia Open Community Schools (ZOCS), serving orphans and other extremely vulnerable children who cannot afford public government schools.
Zambia is a fairly peaceful, sub-Saharan African country, struggling with abject poverty. The average age in Zambia is approximately 16½ years – children are raising children. Poor health care, hunger, a two-year drought and disease impact millions of children there.
Students attending ZOCS are little ones who basically have nothing, but through these schools receive at least a very basic education, giving them an opportunity to seek employment of some kind and, just as importantly, empowering them. Special attention within these schools is paid to young girls who are so vulnerable in terms of being exploited and abused.
One of the few ways in which schools exist is through income-generating projects. Through the generosity of our six volunteers, St. Norbert Abbey and St. Norbert College Parish, a chicken-rearing project in a rural school was funded. The six volunteers assisted with the construction of the project working in the African bush under the hot Zambian sun.
This project will:
infuse a bit of protein into the diets of the little ones who tend to exist solely on Nshima (boiled cornmeal)
enable the school to sell chickens and eggs, producing income for the school
teach townspeople small farming initiatives, ensuring this project will continue for years to come
In February 2010, Judy Turba, one of the six parishioners who traveled to Zambia, had the honor to meet with Archbishop Mozambwe, the retired archbishop of Zambia. (Nine months later, he was appointed cardinal.) Their conversation made it apparent that his heart was with the poor; he emphatically shared that the only hope for these children is an education.
St. Norbert College Parish is committed to supporting Chinsanshi Community School, a school set within a rural community in which there is abject poverty. Approximately every two years, a group of parishioners will travel there and assist with a service project, most likely involving manual labor. Fundraising efforts will be coordinated in order to provide funds to purchase building materials. The parish also is committed to supporting a feeding program at the school until the school community is able to provide food for the children.
Volunteer Opportunities
Participate in the bi-annual service project (limited to eight parishioners). Typically the approximately two-week trip takes place in mid-May. While the parish assists with travel expenses, travelers are expected to fund part of the trip. Because the service project demands physical labor, travelers should be in good physical condition and able to tolerate working in the sun and in a dry, dusty environment. Meals are very basic and some days random. Travelers also are expected to attend pre- and post-trip meetings.
Develop programs to educate the parish upon return.
Assist with fundraising activities (home concert, selling Zambian baskets and bowls, feeding program fundraisers, etc.).
Pray for the children of Zambia.
Time Commitment
Periodic and random with the exception of the two-week trip.
Get Involved
If you are interested in volunteering or would like additional information please contact Judy Turba at 920-265-3926 or judy.turba@snc.edu.