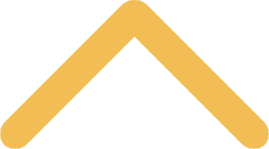 St. Norbert College Parish Pastoral Council
A Message From the Parish  Pastoral Council

Parishioners & Friends,
Reflecting on the past few years at St. Norbert College Parish, I'm reminded, "God can restore what is broken and change it into something amazing. All you need is faith." (Joel 2:25). If we're going be honest, we've seen our share of ups and downs at SNCP over the last few years. And, at a few points along the way, our very existence as a parish was even up in the air. But because of our faith in Him – and the support of our beloved Norbertines – we give thanks and praise to God for restoring SNCP and changing it into something truly amazing.
Under leadership of the Norbertine College of Chaplains, parish and finance councils 2016-17 and other key leaders, we've experienced dramatic positive changes within the parish. The decision to create a pastoral leader/deacon role and director of music role, and the revival of the Liturgy & Worship Committee, are some of the examples of initiatives that have transformed our Sunday Mass experience by bringing stability and consistency to the liturgy. They've taken ownership and responsibility for ensuring that what we build today is sustainable for the future. On behalf of the parish council, we thank them all for sharing their gifts with us.
As pleased as we are with what we've accomplished over the last year, it's safe to say what we are even more excited about is what's on the horizon. A few examples: Many of you know that we've recently rebooted our Generations of Faith program as part of our faith formation initiative. If you're not already, please consider joining us for these wonderful events (information found online or by calling the parish office at 920-403-3010). New this year is the creation of a Student Engagement Committee, made up of students from our parish council as well as others from throughout campus, that will focus on the ways in which we can best serve our students.
Thanks for taking the time to read the annual report. Should you require additional information, have questions about what's enclosed, or want to get more involved with the parish, please don't hesitate to reach out to a member of the councils or the parish staff.
Your friend on the journey,
– Travis VandenHeuvel, co-chair
Parish Pastoral Council Members

Noah Buhle*
noah.buhle@snc.edu

Anne Danen
920-246-7414
adanen@new.rr.com 

Kevin DeCleeene
920-403-3559
kevin.decleene@snc.edu 

Bethany Doll*
bethany.doll@snc.edu

Debbi Faase
920-403-3364
debra.faase@snc.edu 

Haley Herbst*
haley.herbst@snc.edu

Alexandra Krueger, co-chair*
262-343-5501
alexandra.krueger@snc.edu

Matt Markowski
920-676-0909
clem3d@hotmail.com 

Ben Moreau*
benjamin.moreau@snc.edu

Nicolas Schmudlach*
262-613-9556
nicolas.schmudlach@snc.edu

Bryan Spaeth
920-562-7331
bspaeth1@new.rr.com

Nancy VanderZanden
920-360-5604
vandergranny@gmail.com

Travis Vanden Heuvel, co-chair
travis@titletownpublishing.com

Clay Van Diest*
406-459-0495
clay.vandiest@snc.edu

* denotes student member