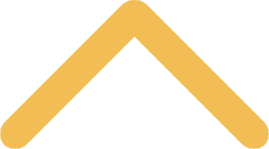 Striving for a Just World
Just as at St. Norbert College as a whole, we at Old St. Joe's are dedicated to helping others in the Norbertine spirit of communio. We are pleased to offer you the chance to take part in a number of ongoing service opportunities that benefit both our local community and our global society.
Give to Local Families
Adopt-A-Family Advent Project (formerly known as the Advent Candle Project) 
With the recent changes to the priory, the return of the Shrine, and the re-purposing of the basement classrooms, we find ourselves without any staging/storage space for large, on-going efforts such as the Advent Candle Project. This year, SNC/OSJ households of faith interested in continuing their involvement with the Adopt-A-Family Project administered by the Salvation Army can contact the caseworkers directly: Karrie Schultz at 497-7053 or Diane Streubel at 593-2369 for details on options. Karrie and Diane would love to hear from you – family assignment starts on 

Nov. 20

.

Please offer prayers of gratitude for Carole Guyette and the countless parish volunteers who supported these efforts here on site for many years – and in honor the good work they shared, the tradition of the Adopt-A-Family/Advent Candle Project can continue under the direction of Karrie and Diane, the Salvation Army caseworkers. 
Knit for Peace
Our veteran and novice knitters, young and old, gather each month to knit baby blankets, hats, mittens and prayer shawls for parishioners who might benefit from some homemade comfort. If you are an interested knitter, contact Rita Dufour at 920-499-8708 or
ritaldufour@hotmail.com
.
Feed the Hungry

Each month, students from St. Norbert College and members of the parish community donate and serve food at
House of Hope
and the
New Community Shelter
. If you are interested in donating or serving food, contact Sharon Zuleger at 920-338-8281 or
sjzuleger@gmail.com
.