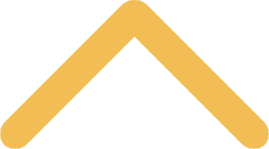 Martha Kiedrowski
Administrative Assistant to the Parish and to Associate Vice President of Mission and Student Affairs
Martha Kiedrowski began employment at St. Norbert College as administrative assistant to the Parish and to associate vice president of Mission and Student Affairs on Feb. 5, 2018. Martha was most recently employed as administrative assistant at Nicolet College in northern Wisconsin. Prior to this, Martha was registrar at Assumption High School in Wisconsin Rapids (her alma mater – Go Royals!), and she is grateful to be working for a Catholic institution once again. 

Martha earned a Bachelor of Arts degree in communicative disorders from UW-Eau Claire and has participated in various career development facilitation and professional development training over the years while working as an administrative assistant across educational and clinical settings. Martha's involvement with religious education specifically was as coordinator of religious education and instructor at a parish level as well as a former assignment as a teacher for some high school-level religion courses. Martha served on the pastoral council and as a Communion minister at her former parish.

Martha and her husband, Dan, have three wonderful blessings in their son Victor, age 12, and daughters, Lia, age 9, and Meredith, age 7. Her family is excited to make regular trips to St. Norbert to share in the celebration of the Mass with the parish community and to participate in various events and offerings at St. Norbert.
Martha is excited to offer her talents in support of St. Norbert's missions and traditions to help all of us involved with our college and community find true happiness in discovering God's will for our lives and embracing it with a joyful heart.