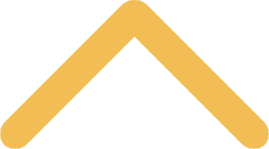 Sacramental Preparation
We cherish the sacraments that are at the heart of the life of our parish. We ask that parishioners who are preparing for any of the sacraments join us for one of our weekly Sunday parish Masses and regularly attend Generations of Faith.

Baptism
It is our great joy and privilege that you are considering St. Norbert College Parish for your child's baptism. A Catholic baptism is a celebration of a new Christian in the world. The normative is that baptism is celebrated within a community of believers. Therefore, when parents choose to have their child baptized at our parish, we assume that they share the values and beliefs of the community. In the sacrament of Catholic baptism, you are making a commitment to raise your child in the Catholic faith, which means active participation in a parish. All couples who are not current members of SNC Parish will need a letter of good standing from their current parish. View the guidelines for baptism at St. Norbert College Parish.

Generations of Faith
Generations of Faith (GOF) is an opportunity for our parishioners to strengthen their faith, and for our home and church families to grow stronger in faith together. All GOF activities take place on Wednesdays. The first Wednesday of each month features programming for all parishioners. GOF is our primary religious-education program so the third Wednesday of each month is just for children in kindergarten through 12th grade. Every child or teen preparing to receive one of the sacraments for the first time should take full part in GOF. Download the 2018-19 Generations of Faith Registration Form.

Reconciliation
The sacrament of reconciliation (confession) is available by appointment. Please call 920-403-3010. Anyone seeking this sacrament may contact any priest on campus for an appointment at any time.

First Eucharist
The Eucharist is a mystery of love, celebrated in the midst of the assembled faithful and at the very heart of the liturgical life of the church. The Eucharist is the memorial of our Lord's passion and resurrection. The word "Eucharist" comes from the Greek for thanksgiving, and, through it, we express gratitude for God's many gifts. Another name for the Eucharist is the Lord's Supper, as this sacrament recalls Jesus' Last Supper with the apostles and looks ahead to the heavenly banquet.

Confirmation
A continuation of the sacrament of baptism, confirmation reaffirms a Catholic's commitment to his or her faith.  

Marriage
Parishioners and alumni of St. Norbert College may choose to marry at Old St. Joe's. Couples are encouraged to contact the parish office a year in advance so that they may begin the period of preparation that the Catholic Church requires for the sacrament of marriage and inquire about the availability of the church. See the more detailed requirements for marriages at Old St. Joe's.

Rite of Christian Initiation for Adults (RCIA)
The RCIA is a process through which unconfirmed or non-Catholic adults complete their journey of initiation into the Roman Catholic Church. Candidates may include people baptized in another Christian denomination who now wish to be initiated in the Catholic tradition, as well as those who were never baptized, and baptized adult Catholics wishing to be confirmed. Start your Catholic faith journey today by submitting our RCIA application.

Vocations 
The sacraments of initiation call all Catholics to holiness, to be witnesses and servants of Christ's gospel. They give the grace we need to live Christ-like lives for others. In general, vocation means calling, an invitation by the Lord to a special kind of service. One can be called to serve God in the single life, as a married person, as a priest or in religious life.

Funerals
The funeral planning process and final arrangements can be overwhelming. St Norbert College Parish is here to guide and assist families through these difficult times and decisions. We are here to help you and your family create a personalized and unique celebration of life that honors your loved one.

For more information about any of these sacraments, please contact the parish office at 920-403-3010 or parish@snc.edu.