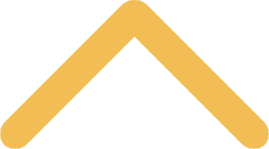 Funerals at St. Norbert College Parish
The funeral-planning process can be overwhelming. St. Norbert College Parish is here to guide families through these difficult times and to create a unique celebration of life that honors your loved one.

Scheduling
At the hour of death, families most often notify a funeral home, who then notifies our parish office to schedule the funeral. The parish office will check on availability of the church and a presider. When possible, the parish minister planning the funeral will go to the funeral home when the family meets. If that is not possible, another date/time will be scheduled to plan music, readings and petitions.

Efforts are made to schedule funerals outside of times when classes are in full session in order to maximize parking options for the family. In light of these efforts, funerals may be scheduled Monday-Friday around 6 p.m. The earliest time slot for a Monday-Friday visitation is 4:30 p.m. Funerals may also be scheduled anytime on a Saturday provided it does not conflict with a previously scheduled parish event. The parish will be as flexible as possible with regards to scheduling.

Presiders
If the family wishes to request a presider, they may do so through the parish office. If a specific presider is not requested, the parish office will assign a presider based on availability. 

Music
St. Norbert College Parish provides a list of music ministers for funerals as well as appropriate song suggestions. Please contact Brian Fogarty, director of worship and liturgy, at brian.fogarty@snc.edu with any questions. 

Contact
If you are looking to have your loved one's funeral through St. Norbert College Parish at Old St. Joseph's Church, please contact the parish office at 920-403-3010 or email parish@snc.edu.