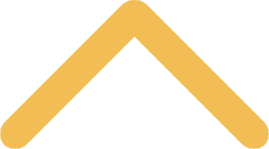 Weddings through St. Norbert College Parish at Old St. Joseph's Church
"It is good that your wedding be simple and make what is truly important stand out. Some are more concerned with the exterior details, with the banquet, the photographs, the clothes, the flowers. … These are important for a celebration, but only if they point to the real reason for your joy: the Lord's blessing on your love." – Pope Francis
Marriage at St. Norbert College Parish
It is a great joy that you are considering St. Norbert College Parish for your special day. Since we are a parish serving a college, we require that there be an existing relationship between at least one member of the engaged couple and with the parish, college or Norbertine order. Our primary mission is to serve as a college parish.
Before proceeding with marriage plans, please access the parish calendar to determine available dates.
Once you have decided on your date that is available, fill out this form to begin the process for getting married at Old St. Joe's. We strongly encourage you to do so one year in advance. 
The fee for weddings at Old St. Joseph's Church is $725.  This fee includes use of the facility for one hour on the night of the rehearsal, three hours on the day of the wedding, coordination of the wedding, the use of the Pennings Room and the services of a wedding hostess. The fee can be paid online (there is an additional transaction fee for using a credit card) or mailed to the parish. Should you cancel your wedding, there is a $50 nonrefundable fee.
It is customary to offer the presider a stipend at your discretion.  

Presiders
Couples must choose a Catholic priest or deacon that is in good standing within their diocese to preside at their wedding. All presiders will need to contact the parish office to confirm his willingness to preside at the wedding before the date can be reserved.

Your presider must submit your marriage file with the necessary paperwork to our parish office six weeks prior to the wedding. If you are from out of town, complete the marriage preparation paperwork with your local parish.

Parking
We cannot guarantee parking for wedding guests, however, we do notify campus safety of all weddings. See our campus parking map for a map of parking locations on campus.

Music
It is your responsibility to secure musicians for the wedding ceremony. Music must meet the requirements of the Catholic Diocese of Green Bay. CDs and MP3s are not permitted at any time. For questions regarding music, please contact our music director, Brian Fogarty.

Decorations

Wedding decorations must not replace the liturgical decor already in place.
Because of their sacramental significance, no decorations may be placed upon the surface of the altar or baptismal font. Additionally, the altar may not be moved from its current location.
A table is available for unity candles. Please bring your own candles, tapers and holders for the candles.
Please be mindful of the church as a worship space used before, during and after your wedding. Do not move any part of the church environment (altar, chairs, ambo, etc.).
The use of tape and tacks is not permitted on any surfaces (walls, floor, or furnishings).
Runners, wagons, pets, doves, petals, birdseed, rice, bubbles, lanterns, etc., are not permitted.
Photographs 
Photographers are asked to keep a respectful and unobtrusive distance during the ceremony. To honor the sacred nature of the worship space, photographers are not permitted in the loft, near/on the altar, in the main aisle, on chairs, or blocking doorways.  

Behavior and Conduct

There is no food allowed before, during or after the ceremony in the church, gathering space or Pennings Room.
Conduct in the church should reflect the sacramental nature of your wedding day and be appropriately reverent.
No smoking, alcohol, foul language or gum chewing.
Please have two people designated for cleanup after your wedding. Dispose of all flowers and empty boxes.
Items left in the church will be turned over to Campus Safety and put in lost-and-found.
It is important to be prompt the day of your wedding. Many events are scheduled in our church and it is important to be mindful of reservations made by others.
For more information, please contact the parish office at 920-403-3010 or
parish@snc.edu
.