$("#navigation").navobile({
  cta: "#show-navobile",
  changeDOM: true
})
      
Mobile Menu Icon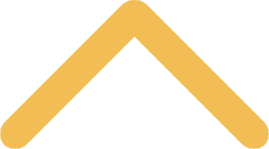 Student Staff
Open Position – Parish Communications
The parish is looking to hire a student for the academic year to help with parish communications. Learn more or apply.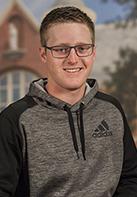 Jack Maastricht
Student Sacristan
Jack is a junior at St. Norbert majoring in economics and math. He is from Sun Prairie, Wis. His home parish is St. Albert the Great. Previously, he was an altar server from fifth grade to junior year. He also was the master of ceremonies at his home parish. Jack is on the Green Knights baseball team and is a member of the Economics Club. We are blessed to have Jack as an active member of our parish.

See Photo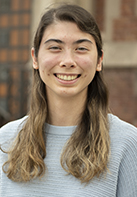 Grace Majewski
Music Ministry
Grace is a second-year student at St. Norbert College, majoring in music education. She is from Wauwatosa, Wis., and her home parish is St. Elizabeth Ann Seton Parish. Grace has been a member of her church choir since Grade 4. Her goal is to be a liturgical musician. She plays piano and ukulele.

See Photo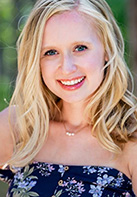 Megan McFadden
Music Ministry
Megan is a first-year student at St. Norbert College majoring in psychology with a minor in classical studies. She is from Pewaukee, Wis., and her home parish is St. Anthony on the Lake in Pewaukee, Wis. Megan is an alumna of an all-girls Catholic high school, Divine Savior-Holy Angels High School, in Milwaukee, Wis. She was apart of the show choir "The Angelaires," along with being a leader for liturgical music. Megan is excited to join a new parish community and to continue to share her leadership in music.

See Photo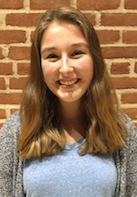 Julia Runke
Parish Support Staff
Julia is a second-year student at St. Norbert College majoring in early childhood education and minoring in Spanish. She is from Wallace, Mich. Her home parish is Precious Blood, where she was a fourth-grade CCD teacher during her sophomore through senior years. On campus, Julia is a participant in the TRIPS program. She also enjoys exploring with the SNC Adventure Club. 

See Photo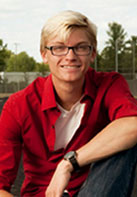 Craig Sampo Jr.
Music Ministry
Craig Sampo Jr. started at St. Norbert in the spring of 2016. He is pursuing a degree in instrumental music education. His Love of God and love of music made it an easy choice for his post-secondary education. Craig was born and raised in Pulaski, Wis. He began playing for Assumption of the Blessed Virgin Mary Parish as a freshman at Pulaski High and continues to do so. He played piano as the choir accompanist and congregation accompanist at Bethany United Methodist Church. Craig also plays piano for dinners and events at the Oneida Golf and Country Club. This past year, he was the choir director at St. Patrick Church of the Quad Parishes of Green Bay, Wis., under the direction of Nancy Lemerond. This position transitioned him into his current musical roles as one of the student music directors at Old St. Joe's and as an intern for the Dudley Birder Chorale.  

See Photo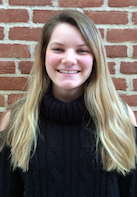 Olivia Wimme
Parish Bookkeeper
Olivia is a senior at St. Norbert College, pursuing a degree in accounting. She is from Plover, Wis., in the Stevens Point, Wis., area. Her home parish is St. Bronislava in Plover., Wis. Olivia is the service chair for Phi Beta Lambda, a business leadership group on campus. She was also inducted as a member of Phi Kappa Phi Honor Society. She has been apart of the Catholic school system her whole life. Olivia is also responsible for the communication and administration student duties.

See Photo